Top 7 Python Training Institutes in Jaipur 2022
Digital Marketing August 29, 2022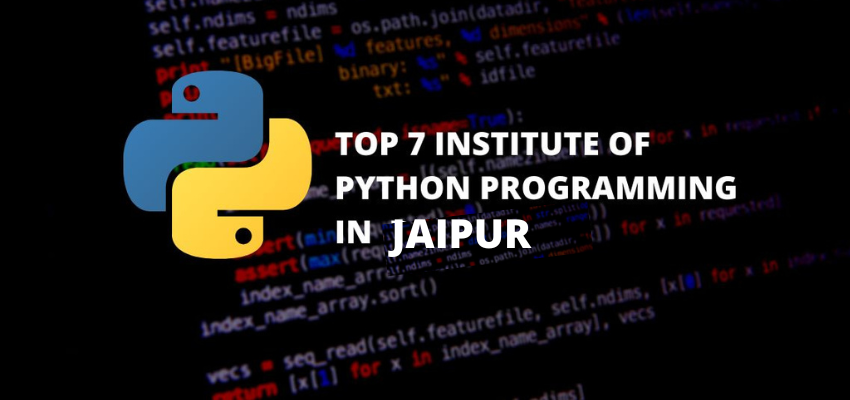 Based on the increasing demand for Python developers in various sectors, we have prepared a list of the Top 7 Python Training Institutes in Jaipur for you. In Jaipur, the largest city in Rajasthan, there are many opportunities for young people. In addition, there are hundreds of institutes operating in the city. Among these Python Training Institutes in Jaipur, which one is the best? We hope that this article has answered all your questions about this subject.
BEST PYTHON TRAINING INSTITUTES OF PYTHON IN JAIPUR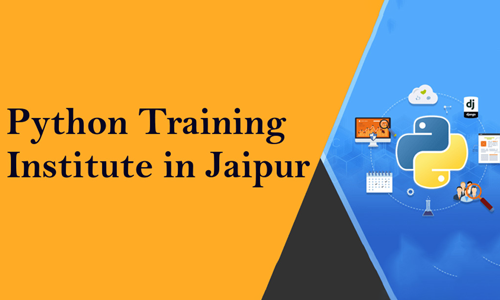 Choosing the right Python Training Institutes Institute in Jaipur is what we are going to help you with. Each institute is an important name in our Top 7 Python Training Institutes in Jaipur, Rajasthan. Our list of the Top 7 Python Training Institutes in Jaipur features institutes that have been around for a long time and produce Python programming professionals. All institutes' research drives are summed up in this summary after carefully reviewing and analyzing their results.
Rank 1: Doomshell Academy of Advance Computing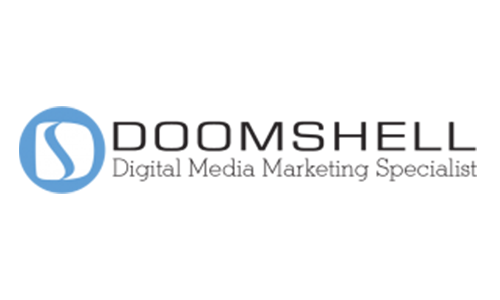 Doomshell Softwares Pvt. manages the Doomshell Academy of Advance Computing. Limited. Founded in 2002, the firm has delivered projects for various firms and clients worldwide. Professionals from the industry provide guidance to students at DAAC.
The Doomshell Academy of Advance Computing offers training utilizing the latest technology and keeping up with industry changes. Their educators are trained in imparting skills required by the industry.
Python training in Jaipur at Doomshell is undeniably quality and practical-oriented by faculty members who comprehend the industry's specific requirements. More than 5000 students have been certified by them.
The professionals at Doomshell are highly qualified, including Ph. D.s, M.Techs, B.Techs, MCAs, BCAs, BBAs, MBAs, and professionals from many different fields. In addition to instructing experts, subject matter experts, instructional creators, quality experts, academic advisors, project managers, dexterous trainers, team leaders, and placement experts, they have a highly qualified and experienced team.
Contact Details:
Phone: 9414431944
Address: A3 Mall Road NearRadhey Bakers, Vidhyadhar Nagar, Jaipur, 302039
Rank 2: IIHT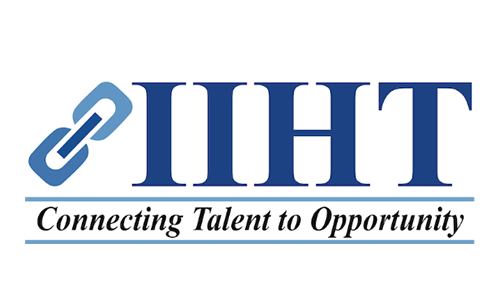 In IT training, IIHT is a pioneering institute that provides career-building solutions to students, professionals, corporates, and global organizations. It was founded in 1993. IIHT is a leading provider of professional IT training solutions in Asia. Individuals can become industry professionals through their training.
Six regional offices are located throughout India, including its headquarters in Bangalore. With over 20 branches worldwide, IIHT has a global presence. Training centers equipped with high-tech equipment number nearly 150.
In addition to Microsoft, CompTIA, IBM, RedHat, HP, and others, IIHT is the only company in India that has received multiple international recognitions. One hundred fifty experts and trainers supervise the learning process to make it as simple and effective as possible. There are also robust placement portals at IIHT.
Contact Details:
Phone: +911140125928
Address: No.42, Jai Ambey Nagar,
Main Tonk Road, Durgapura,
Durgapura, Jaipur – 302018
Rank 3: GRRAS Solutions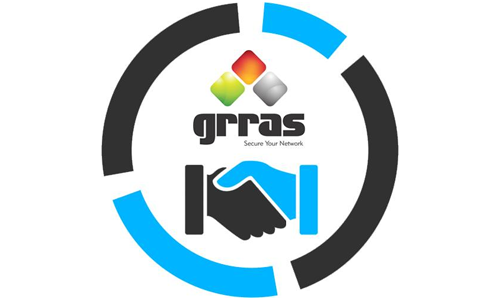 As a professional training company, GRRAS Solutions specializes in Red Hat Linux, Python, Website Design & Development, BigData Hadoop, and Industrial/Internship courses. Additionally, it provides corporate training and online learning for working professionals. The GRAS Solutions team has been a highly regarded and authorized partner of Red Hat since 2008. It operates its own Pearson VUE examination center, Redhat Authorized Center, and Kryterion Authorized Testing Center. Therefore, they were awarded:
RedHat's Best Amazing Partner in 2012
RedHat's Best North India Partner in 2013
Jaipur's Best Placement Providers in 2016
Highest Global Certifications in 2017
Best Training Providers 2018
Their educators have been working in the industry for at least 12 years. In addition to flexible modules, GRRAS emphasizes practical training. Furthermore, real-time projects and live environments should be provided for better learning. They have a well-developed infrastructure to help students gain exposure to software, hardware, and machines.
Contact Details:
Phone: +911140168118
Address: 219 Himmat Nagar Gopalpura mode,
Gopalpura Bypass Road, Jaipur – 302018
Rank 4: Technoglobe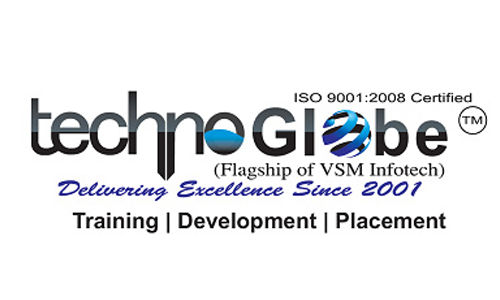 In 2001, VSM Infotech (International Accredited Organization, IAO Authorized Institution) incorporated Technoglobe, a Software Development and IT Training and Placement Company enlisted by the Government of Rajasthan. From 2005 to 2016, they managed TATA-CMC and HCL Learning Ltd in Jaipur.
Its partners include HP, MICROSOFT, ADOBE, AUTODESK, COMPTIA, and IIJT-TEAM LEASE.
Contact Details:
Address: 405, Bhandari Hospital Corner,
Gopalpura Bypass, Jaipur.
Mob: 9928556083
Rank 5: TechieNest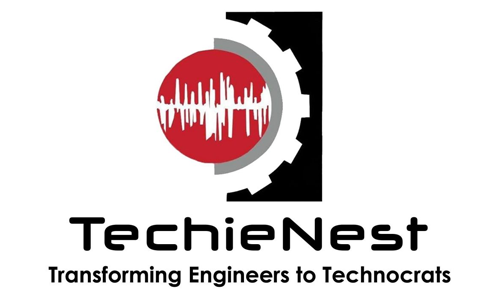 TechieNest is a training association, innovation specialist co-op, and ISO 9001:2008 certified company. In a concise amount of time, their team has effectively delivered significant assistance to over 350 colleges, including IIT Mumbai, IIT Delhi, and all NITs in India.
We have partnered with IIT Bombay, IIT Kanpur, IIT Hyderabad, IIT Mandi, IIT Indore, NIIT University, Nirma University, NIT Raipur, NIT Srinagar, Amity University, BIT Mesra, and MNIT Jaipur.
The institution is renowned throughout India for its assembling unit and novel substance. As part of its ideology, TechieNest emphasizes both practicality and theory.
Contact Details:
Address: Plot No. 262, Muktanand Nagar, Opp. Gopalpura Mode, Jaipur, Rajasthan (India)
Phone: +91-9251494002, +91-7340033091/94
Rank 6: SAMYAK IT SOLUTIONS Pvt. Ltd.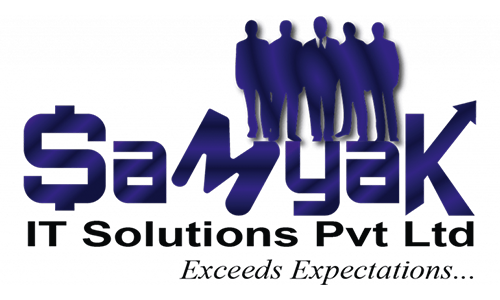 Samyak IT Solutions is a registered company in the United States and India. The training institute has obtained ISO 9001:2015 certification. Samyak Institute has been recognized as the Best Training Institution by numerous organizations, such as EAR, Industry Minister, and Live24 News Channels. Samyak IT Solutions was founded in 2013. Jaipur is its headquarters, with branches in other states of India. Additionally, it has a presence in Dubai.
Samyak's highly qualified team of professionals is committed to providing industry-relevant knowledge. Over 100 software professionals teach students. Students are provided with real-time projects in well-equipped labs. Currently, their students work at companies such as Monster, HAYS, HBD, Neptune Software, Cisco, etc.
Contact Details:
Phone: +911140121907
Address: 23, First Floor, Swez Farm,
RoopVihar, Sodala,
Shyam Nagar, Jaipur – 302019
Rank 7: Euonus IT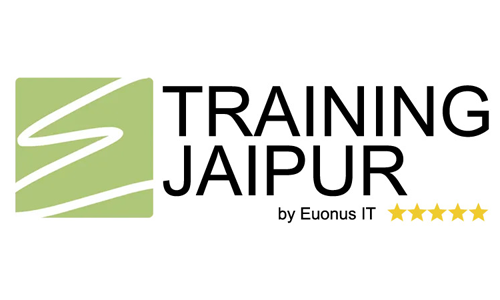 Euonymus IT is a training institute in Jaipur. Founded five years ago, it has been in business ever since. Despite their lack of experience, they strive to prove themselves the best. With the help of gifted and experienced mentors, they provide mechanical internships for all IT students. As a company, Euonus IT is committed to providing quality and cost-effective preparation to all students.
Trainers have a minimum of five years of experience. They are clearly experts in their field, have brilliant stunts, and their teaching style is practical and justified.
Students in a class have been constrained for quality reasons. There is adaptability and dynamic nature in the way or methodology of faculty, which is based on the needs of the students.
Contact Details:
Address: A 70, Champa Nagar,
Gurjar Ki Thadi, Jaipur, 302019
Phone: +91-141-229-9463, +91-950-975-0463