Why Should We Go For Industrial Training ?
Trending Technology March 17, 2017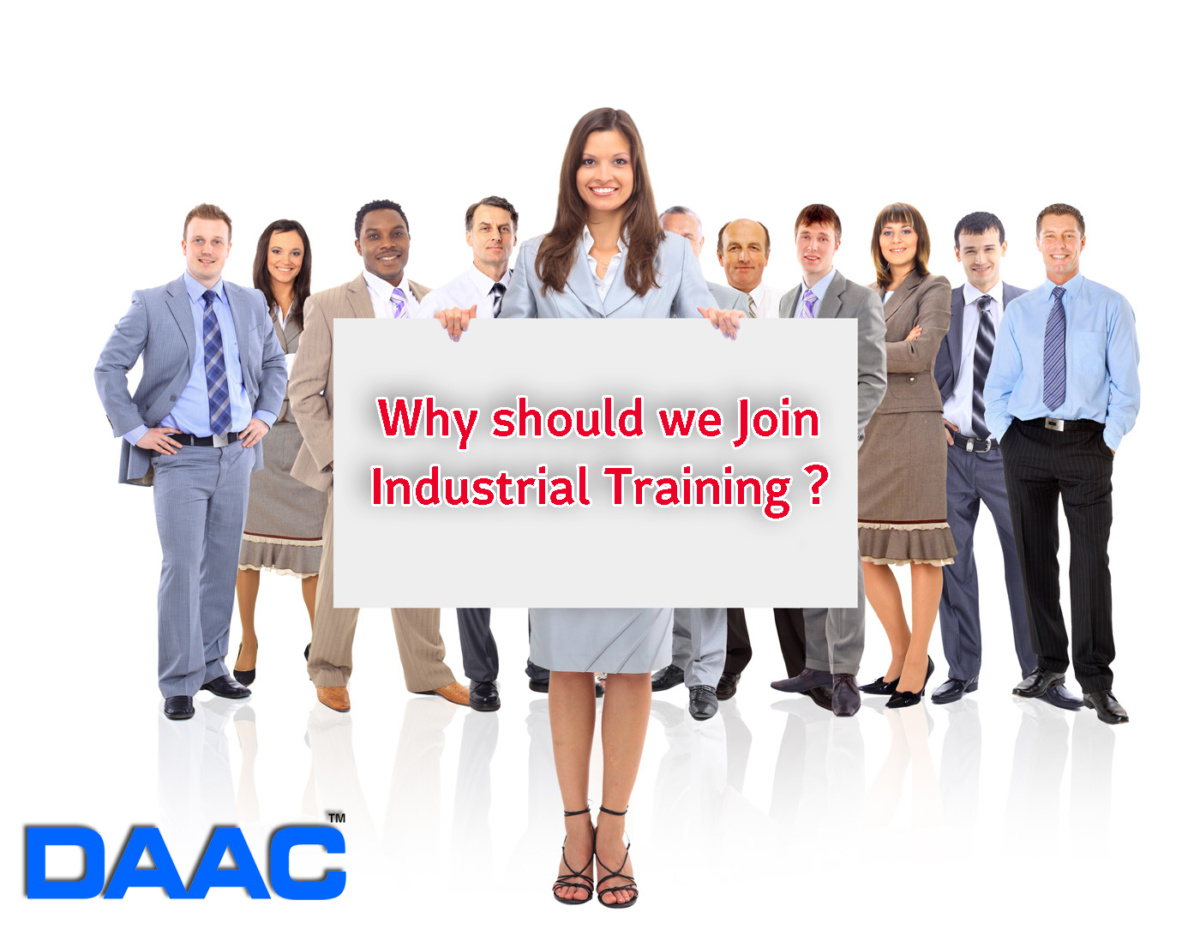 I work in the world of software and IT. When I was also an employee in a reputed product firm, I had a mentor. He gave me this advice and it has stayed with me all of these years. "Be kind to your future self."
Nothing could be a better example of this than an Internship/Industrial Training, which not only benefits the intern but the company as well. What I have got to know in my past experiences, I would like to lay out some of the benefits for both the intern and the company in order to help you understand how to be kinder to your future self.
Learn what kind of job will make you Happy -

Happiness is defined as the enjoyment of the pursuit of our potential. Having different experiences and learning from others allows people to find out what characteristics and values are aligned with their personal happiness. In other words, an internship allows you to dip your toe in the water of industry you think you want to work in. Find out if you really do love it -- or actually hate it -- before you make a huge commitment.

Increase Your Situational Knowledge -

Anytime we are able to have hands-on experience, understand and increase our situational knowledge, we should take advantage. Interns get to learn the ins-and-outs of the industry and see firsthand how things are done in the reality of day-to-day business. Pull back the curtain on your dream job, see how it all really works.

Add Tools To Your Toolbelt -

Combine skills, knowledge, and desire to create effective habits that drive success in the industry. These skills and knowledge are attributed to hands-on experience. You do not just get to see what tools are needed to succeed, but actually, learn and develop your own "tool belt".

Expend Your Relationship Capital -

We've all heard the phrase, "It's not what you know, it's who you know." Personal relationships and building those bonds are opportunities to put your effort in the forefront. By being of service as an intern, you enhance a company and have the opportunity to show just how impactful you can be.

Ready To Be Employed -

The industrial training process will make the student's job-ready faster. In the case of the Knowledge Industry, the candidates must have problem-solving skills. The students will get hands-on how the business problems are solved by the company and how they get paid. Industrial training will fasten the process of transformation from a student to an employee. If the student is really smart, the company may give an offer letter to the students. These are the reasons we should go under industrial training or internship, whatever is available. These are the best ways also to get the most out of industrial training.
Hopefully, this article will help you to understand the need for Industrial Training Courses in your near future.