Tired from Getting Government Job-Let Try Best Private Sector Jobs
Trending Technology September 6, 2017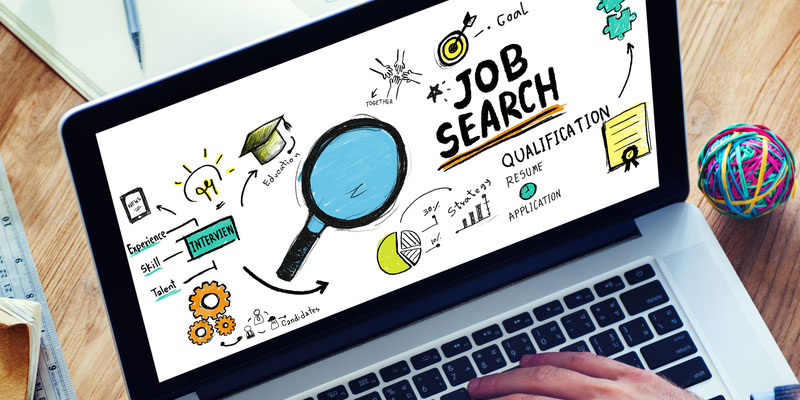 In India, we all know to get a government job is a very tough task. Every year many no. of students appear for government exams and only required candidates are selected. Other candidates will get depression and think they have no other option for a career. Now competition for a government job is increasing day by day and vacancies are decreasing in the government sector. Our Prime minister also said to youngsters develop skills and do startups and become an entrepreneur. In frustration of bad luck and tired from the preparation of government job many students choose suicide. In our life, many options are available for good settle and good living in life. India is a developing country and the private sector is growing regularly. In IT Sector ample no. of opportunities are available for freshers. The following are some top reasons to choose IT sector jobs for the best career.
 Ample no. of opportunities- If you have passionate about learning new technology and innovation then a huge no. of opportunities are waiting for you in the private sector. IT industry is a growing industry and providing too many career opportunities, as India is evolving with startups.
No reservation issue- We all know in government job students are selected on the basis of reservation. In the private sector, the students who have real quality and skills deserve a good salary job. The students who are really hard workers and passionate about their work then the IT sector is the best choice for them.
Easy to get a good job- In a private-sector job you have to learn and develop skills in a field in which you have an interest. Whenever you learned the skills required in an industry you are able to get a job anywhere with a good salary package.
Bright future scope- The IT sector is a field that is undergoing rapid evolution and is changing the shape of Indian business standards. This sector includes software development, consultancies, software management, online services, and business process outsourcing (BPO). Information technology is a sector that will likely be one of the emerging markets in the days to come as India's economy requires more hardware, software and other IT services.
Fast growth and promotions- In the private sector, you can get regularly growth and promotion in a short period of time. It depends on your hard work and creative skills. There are a lot of attractive incentives that promote you better exposure to the corporate sector. The private sector give better salary package than others.
No limit to earn money-In this sector, you can earn a lot of money according to your skills. If you are passionate about your then no limit to earning money. In India, Freshers can earn a starting salary of 15 to 25 thousand per month. Experienced people along with good creative skills can get salary as high as 12 lac per month or even more.
Provide an opportunity to settle abroad-Learning IT courses is a really valuable skill that you will get benefit from within 2 to 3 years of experience. It's a technology that allows you to, after you become proficient, go anywhere and find a great paying job or better yet employ yourself. Also, you can go abroad to earn more money and can be settled permanently abroad.
Become an entrepreneur-Be your own boss and recruit yourself. If you have entrepreneurial skills then start your own business and earn a lot of money. If you have a passion to work hard and have creative skills than no one can stop you to become a good entrepreneur.
If you are frustrated and tired from the preparation of government jobs and want to do better than the government job choose
certified it professional training courses
and true your dreams.
Some top-notch companies of IT Sector-
There are many companies for IT sectors. Some top companies are following. Wipro, Infosys, IBM, L&T, Mindtree, Accenture, AD3i Software Solutions, cognizant, Capgemini, McAfee, Samsung India Software Operation, Yodlee Infotech and many more.
Indian Young Entrepreneurs who get succeed in the private sector -
Vijay Shekhar Sharma - Paytm
Binny Bansal, Sachin Bansal - Flip kart
Kunal Bahl, Rohit Bansal - Snapdeal
Naveen Tewari- Inmobi
Alok Kejriwal - Games2Win.com
Bhavesh Agarwal - Ola Cabs
Samar Singla- Jugnoo Auto
Ritesh Agarwal - Oyo Rooms
Radhikan Agarwal - Shop Clues
Dhiraj Rajaram- MU Sigma
Also, I am inviting you to join DAAC for all
IT courses
with 100% placement and get a successful career & growth in your life. DAAC has all professional experts who provide
training at Jaipur
in a fully professional manner. We have -
500+ Placements
200+ Companies - Tie-ups
For more details visit our website- www.daac.in