Carrier of Full-Stack Developers in the Future?
Digital Marketing July 26, 2022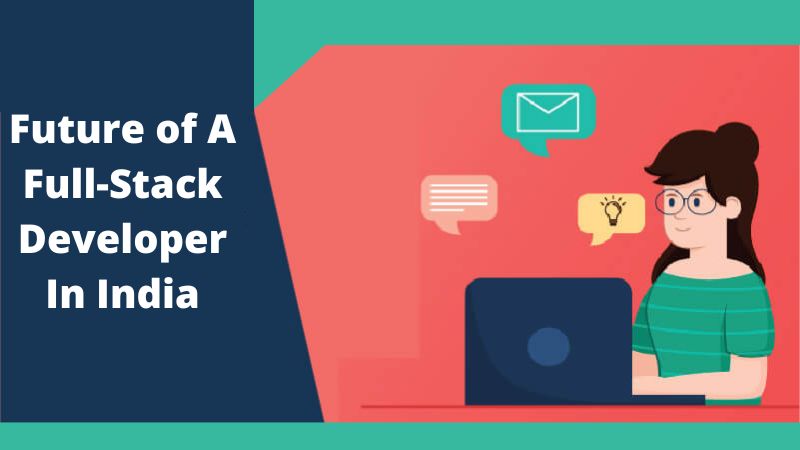 It is likely that you are interested in learning about the latest technologies that run the world if you are reading this article. You must, however, consider various factors before learning about such a technology. Career factors that guarantee success. Demand, earning potential, and future scope are just some of these factors.
In the field of advanced technology, full-stack development is a milestone. It is also one of the most demanding professions in the world. The number of jobs for full-stack developers in India has increased by over 30% in the past year. We discuss the future of a full-stack developer in India in this article. How does the field fare in terms of demand and scope? Moreover, we analyze what makes full-stack development the most lucrative career path.
Full-stack developers are in high demand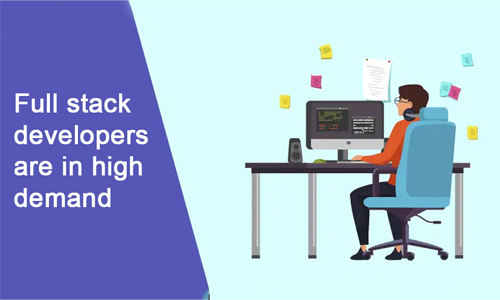 Do you think full-stack developers are in demand? How will full-stack development look in 2022? It has already been mentioned that a full-stack developer's career is both challenging and fulfiTo build a website application, front-end and back-end work are combined.
Having a tech-savvy employee plays a key role in any company.
As online platforms and digitally driven businesses have grown in popularity, the demand for full-stack developers has increased. We will continue to need full-stack web developers as long as we need website applications.
India's full-stack web developer salary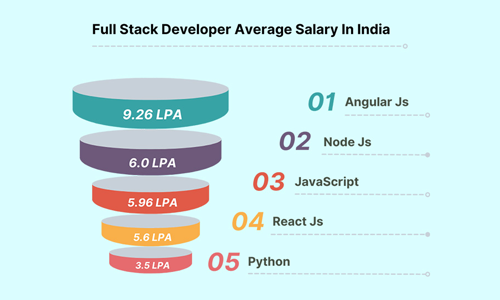 What is the annual salary of a full-stack developer? Among the highest-paying jobs in India are full-stack development jobs. There are a limited number of skilled professionals in this field due to its high demand. Full-stack developers in India earn an average of INR 9.24 LPA. Pay varies according to experience, location, and company size. Freshers can expect a minimum INR 5–6 LPA as they start out, while experienced full-stack developers can earn up to 16 LPA. In India, are full-stack developers paid more? It's a tricky question.
In the following table, we compare the salary of a full-stack developer with that of other developers. In addition to increasing their earning potential, full-stack developers with additional knowledge of products and services always have an edge over specialized developers.
Front-end developers earn between INR 5 and 6 LPA on average in India, whereas full-stack developers earn on average INR 9 LPA.
Full-stack web developers earn on average INR 6.82 LPA in India, which is less than what a full-stack developer earns.
An Indian mean-stack developer earns on average INR 6–12 LPA as compared to a full-stack developer. In spite of the fact that this salary range is quite similar to that of a full-stack developer, company size, location, and experience all affect the pay.
Become a full-stack developer today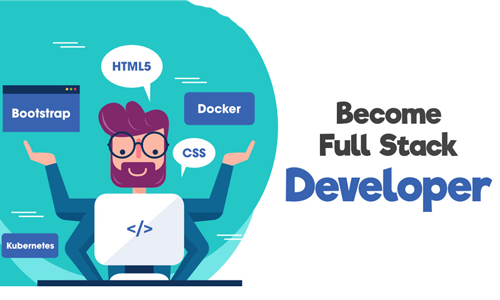 It is well known that the shortage of skilled professionals makes this field highly competitive and offers many opportunities for those who are interested. As a result, individuals can also enroll in full-stack development courses.
However, if you want to make a career out of it, a certified course is always preferable. In any organization, you will gain the knowledge and skills you need by completing a full-stack development-certified course.
DAAC offers a full-stack development course online. During this course, instructors will provide in-person coaching and guidance. This course has been enrolled by over 3000 students.  We'll tell you why choosing to work as a full-stack developer is such a great idea now that you know what the future holds for full-stack development. Listed below are 7 reasons why full-stack developers have a bright future. In India, what is the future of full-stack developers?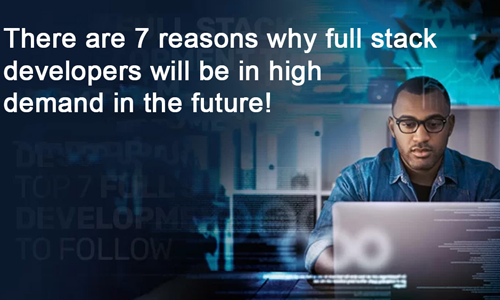 1. A company with fewer resources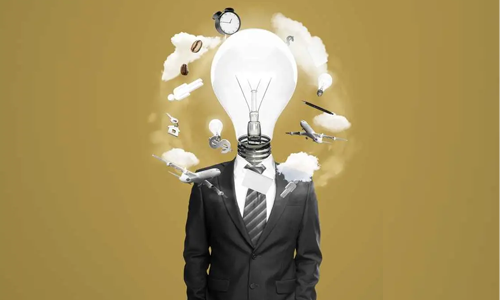 In addition to front-end and back-end development, full-stack developers have expertise in many other areas. A full-stack developer can take on the role of a mean-stack developer, a web developer, and a DevOps developer as well. A technical background in all aspects of technology and development is required of them.
A full-stack developer must be proficient in React.js, node, JAVAScript, MongoDB, and Python. Most full-stack developers have a bright future because of these qualities. In order to limit the number of resources [unless there is a great need], employers seek developers with multiple skills and qualities. Because of this, full-stack developers are excellent career choices because they can supervise and handle any given situation during product development.
2. The company prefers generalists or specialists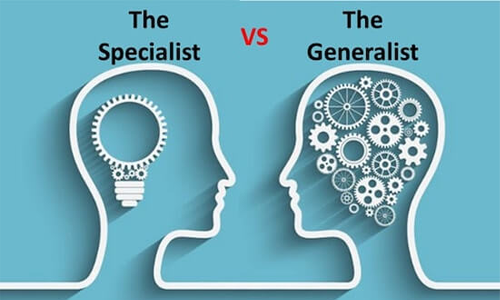 Because full-stack developers possess a variety of knowledge and skills, they excel at multitasking, which makes them more preferred than other types of developers. They are exceptionally outgoing and demanding due to their ability to juggle multiple projects at once.
An organization can benefit from having a full-stack developer on its team.
3. Web application quality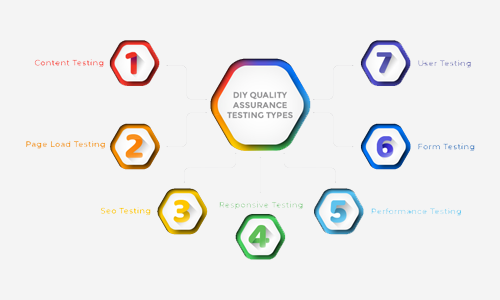 As a result of the small team size, there is no confusion or delay in the development of web applications. Managing an entire project from beginning to end is possible for a full-stack developer in a team. A small team also minimizes confusion and chaos by intervening very little in the full-stack developer's work. And the lesser the chaos, the better the product.
4. Full-stack developers have a wide range of job opportunities around the world.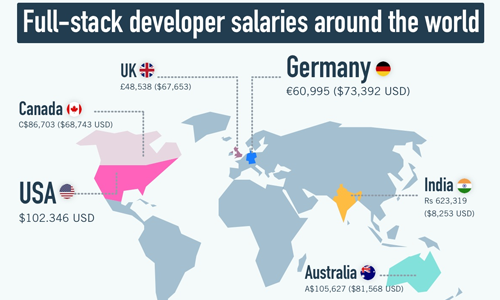 The versatility of full-stack developers makes them in demand as software engineers and developers as well. According to the U.S. Bureau of Labor Statistics, Full Stack Development jobs will increase from 135,000 to over 853,000 by 2024. Furthermore, full-stack development jobs have high salaries, despite being available in large numbers.
These are among the highest-paying jobs in the world. An entry-level full-stack developer can earn $58,040 per year on average in the United States, according to ZipRecruiter. The average salary of a mid-level developer is $97,500, while the average salary of a full-stack developer is $116,504.
5. It's flexible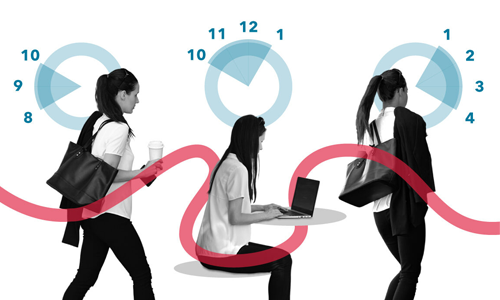 An experienced full-stack developer can quickly adapt to changing situations in a team, for instance, replacing a team member, adapting to changing product requirements, using extensive knowledge to develop a product, etc. Their ability to remain agile and adaptable during the production stage allows them to deal with unpredictable scenarios.
6. Top-notch companies hire them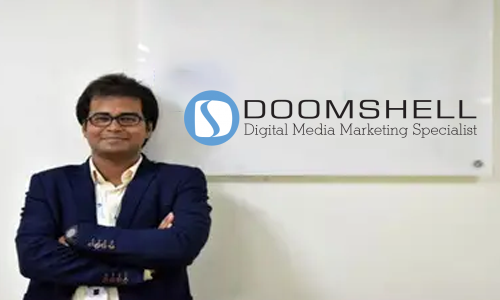 Full-stack developers are in high demand at companies like Facebook, Google, and Microsoft. IBM, Cognizant, Infosys, and many other companies hire these developers.
7. Opportunities for freelancers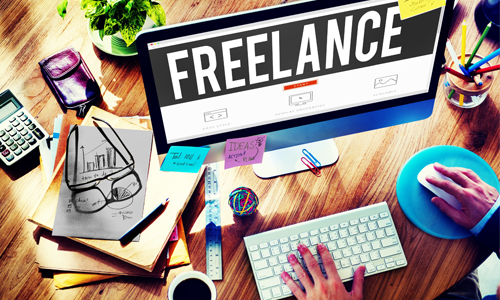 There is no shortage of job opportunities for full-stack developers in the digital landscape, as businesses increasingly rely on developers for swift transitions to the digital realm. They are also not left empty-handed when it comes to freelancing. Full-stack developers are often hired on a contract basis or without a contract. As a developer, your salary depends on your skills and experience. For freelance work, sites like freelancer.com are a good place to start. To get work as a freelancer, you can also network with your past employers and teams.
Conclusion
Any company that specializes in technology and development needs a full-stack developer. There is no doubt that this profession is here to stay, given the rapid advancements in software products and the demand for fast-paced technology.