Why Web Design Is A Good Career Choice For Future
Trending Technology August 5, 2017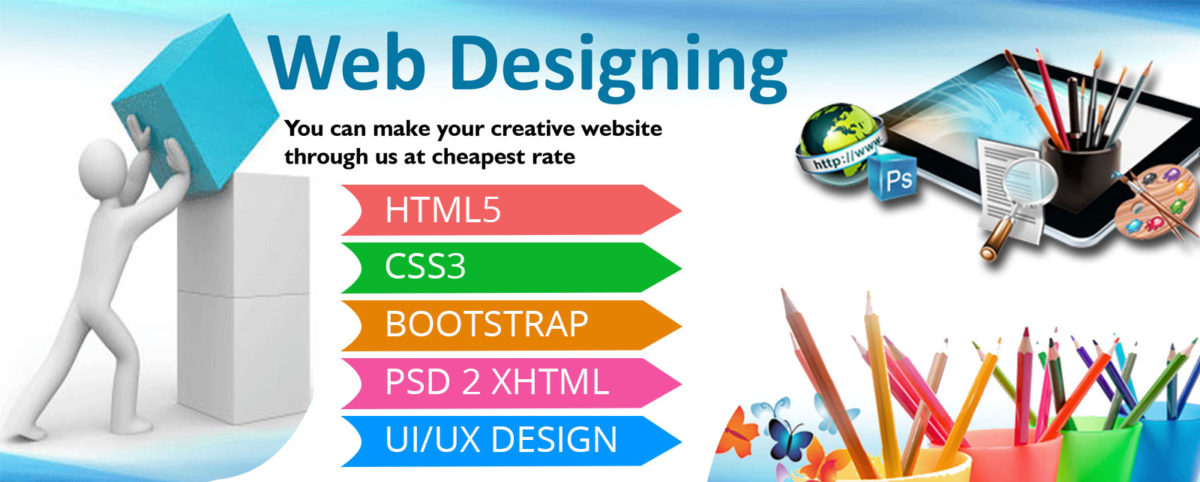 All over the world, websites are another name for the internet and browsers. We all know technology is changing rapidly, today the world is dominated by web. All businesses are now conducted worldwide using the web. In this digital evolution world, the online presence of an organization or industry on the web play a significant role to advertise, promote and sell their products and services to the worldwide user.
website design courses near me
Here are the top ten reasons you should consider
web designing
as a good career choice.
1. Exposure to exciting technology
Every day in the life of a web designer is different, creative and able to learn new things, helping you to stay fun and satisfied in your career. As compared to other IT streams web designing is more interesting. You never get bore in web designing. In this field, you regularly keep working on new projects. You meet an opportunity to face new challenges and apply your skills to solve it and apply your creativity in your work. As a web designer, you apply new art and ideas constantly which increases interest in works.
2. Growing Industry
Web designing industry has a good growth rate and according to the analysis of the past few years stats, demand and growth in web designing field upward direction. As the number of internet users is increasing day by day, the number of websites are also increasing and demand for creative persons like web designer are growing day by day. According to The Bureau of Labor Statistics report in the web design field jobs are expected to grow 27% by 2020. This is much faster than the average projected growth rate across all other fields.
3. Make a good living
Becoming a web designer provides you with are able to live a great living life. According to Salary.com the median salary for a web designer as of February 2017 is $72,140. On average, you could expect to bring in anywhere between $61,738 and $82,468. Also keep in mind that your salary will vary according to your skills, experience and in which company you are working, including the city where living. Regardless of those factors, a career within the web design field will help you live comfortably, obtain secure employment, and give you many opportunities for career advancement.
4. Job security
The web designing field provides you 100 % job security. As the smartphones, tablets, mobiles and internet technology are increasing, demand for mobile-responsive websites increasing, so you can analyze the field of web design continuously growing and have a bright future scope. According to The Bureau of Labor Statistics, web designers who have knowledge in multiple programming languages and digital tools will have the best opportunities for advancement and obtain the highest levels of job security.
5. Allow work from anywhere
The web designing field will allow you to work with clients from all over the world. You are able to work from anywhere and anytime. It allows you to work freely not boundation. There are many online companies that provide online projects to individuals.
6. Ability to work across the world
Web designing provides an opportunity to work abroad like high salary paying countries USA, UK, Saudi Arabia, Australia, etc. Also, you will get an opportunity to work with clients across multiple industries. This will expand your portfolio and eliminate the potential of becoming bored with your work. In addition, you will get to learn a lot about industries outside of web design.
7. Demand and job option
There are many demands and job areas for web designers. With the regularly increasing number of online industries, the demand for web designing professionals is increasing and this has created an ample number of job opportunities for the aspirants in the upcoming days. Job areas for web designers are IT companies, advertising agencies, audio-visual media agencies, publishing houses, marketing firms, institutions design studio, etc.
8. Web Designers create brands
A website of a company or organization represents the face, overview, and reputation of company over world wide. Web designer creativity and skills can represent the company portal over the internet in some unique manner and create brand effects. Creating a brand image requires lots of creativity and analytical thinking which all a web designer has so you get the credit for company branding.
9. You can be your own boss
Be your own boss and hire yourself. A web designer can work as a freelancer and can start own business. Once you gain good knowledge and create a good portfolio client start contacting you for your work and support and you have options to work as a freelancer as well. You can work whenever you schedule, form anywhere you want.
10. MNCs for a web designer
In India, many MNCs have a requirement for professional web designers. Some reputed companies are IDC Technologies Solutions India Pvt Ltd, HCL, Infosys, Wipro, IIM, ORACLE, Cognizant, Accenture, Netcracker, Mindtree, Quislex, Lava, Mindteck, Virtusa and many more. As a fresher, you can get a salary of 15,000 to 25,000 per month. After some experience, you can get 30,000 to 60,000 per month or even more. If you are passionate about website and have creative skills then web designing will provide you huge career opportunities. There is no age limit to apply for this course. Any graduate and 12th pass can become a web designer. Any graduate who is searching for a job and interested to make the best career in the IT industry can become a web designer. If you are thinking about
becoming a web designer
, you have come to the right place. I am inviting you to join DAAC for Web designing course for successful career & growth in life. DAAC have Professional Web designer experts who provide web designing course training in Jaipur in full professional manner. For more details visit our website – daac.in For more details about web designing visit-
http://www.daac.in/web-designing-diploma-2.html