What is the scope of graphic designing in India?
Digital Marketing August 12, 2022
There is great demand for graphic designers since they are needed by every startup, company, and business. Graphic designers help businesses communicate their products and services to potential customers. Graphic designers help companies create graphics for each aspect of their businesses, including:
Logo - Creating a logo helps the company create brand awareness, which is an essential part of the company. According to the company's niche and mission, a graphic designer helps create a logo for it.
Infographics - The graphic designer creates various infographics about the company, including brochures, magazines, posters, and banners.
Social media graphics- designers create social media graphics used on Facebook, Instagram, Pinterest, and other social media platforms to create brand engagement.
A graphic designer has a wide range of responsibilities.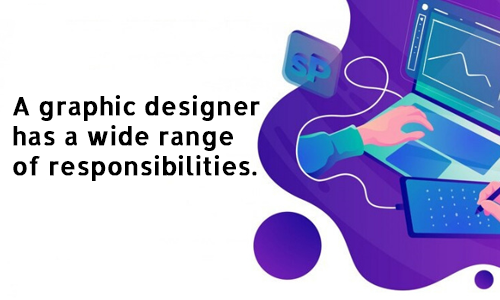 The graphic designer job is one of the hottest jobs because businesses and companies need them. Every industry has a high demand for it, so it's easy to get a job.
Freelancer - Working as a freelancer and working from home is another option. Get clients from all over the world by signing up on websites like fiverr.com or upwork.com.
Work for Instagram pages- some Instagram pages may pay you for posting on their pages if you show them your portfolio.
Run your own printing company- You can also set up a printing company and create infographics for clients like banners, magazines, calendars, pamphlets, etc.
Is graphic design an easy job?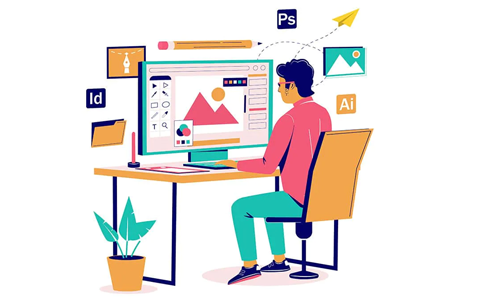 In non-creative industries, there is a misconception that creative jobs such as design, photography, illustration, filmmaking, etc., must be 'easy' or always enjoyable because you are paid to do what you love. However, professional designers must accept the obligations and restrictions that come with the privilege of being paid to do what they love, such as;
Consider that you're not just creating an excellent design but also solving a client's problem. Professional designers must consider what will work for their clients and customers rather than just what they like. Sometimes this means designing something that isn't to your taste, but if you've paid for it, you have to put up with it!
They are risking not being rewarded for hours of hard work and thought. The definition of good design is entirely subjective, as they say. When clients don't like or understand their work, designers must be prepared to accept it gracefully.
They are explaining themselves constantly. Isn't it frustrating when an older relative asks you for technology advice but cannot retain anything you say and is utterly convinced they know what they're doing? You can experience a year in the life of a professional designer by multiplying that feeling by 365 days and replacing "elderly relative" with "client" in Microsoft Word.
Everything you need to get the job done. Getting a design on paper requires expertise in at least three pieces of software, knowledge about printing methods, typesetting, layout, and web design. Moreover, it is constantly expanding.
It's all part of the job. You have to deal with panicking/rude/bewildered clients, negotiate deadlines, figure out how and when this will be printed and for how much, chase your fees, chase the brief, chase your tail.
When the 10th revision round arrives, try to make something look as if it didn't take much effort while being a strange combination of designer, counselor, and 8th grade English teacher to your clients.
It is unlikely that a designer will encounter all of the challenges above on every project. A client once in a while (and rarely happens) will ask no stupid questions, give a great brief, love everything you do, and pay on time. When you get that client, then yes, find that client.
The other 95%, what about them? In that case, no. It's not easy being a graphic designer!
It's always exciting, challenging, and rewarding to be a graphic designer when your work is 'out there and working for a client. That's why we do it!
Graphic designers have a very bright future. It is highly recommended that you pursue graphic design if you are interested in it.