Mobile App Development Training Institute in Jaipur
Mobile Development January 13, 2020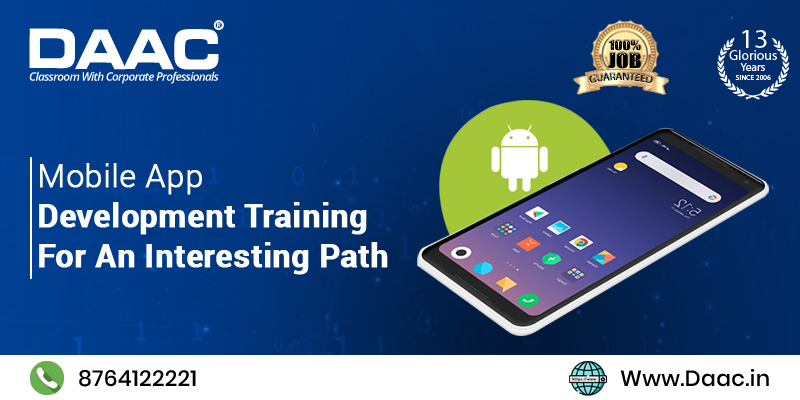 Mobile application development training and certification is a term that denotes the act or process by which application software is developed for mobile devices. These applications can be pre-installed on phones during manufacturing platforms or delivered as web applications using server-side or client-side processing.
Importance of Mobile Application Development: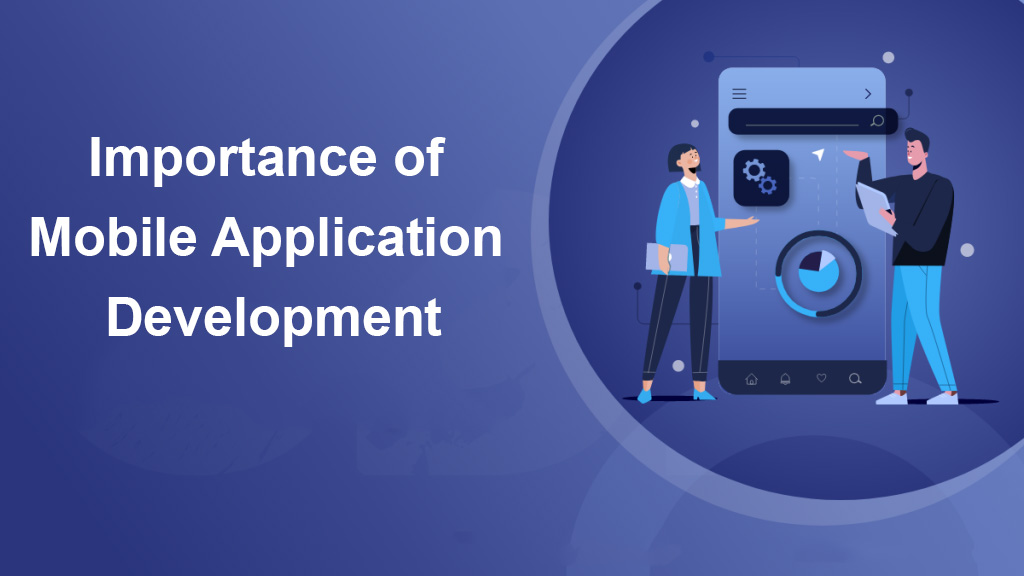 High job security: The craze of mobile app development is increasing day by day, it opens various vacancies for the developers in the market. These days there is a great demand for mobile application developers.

Launch your app: After completing your mobile application training you can launch your own mobile application on google or any other app store. By this, you can create your own brand.

Enterprise application: Android and IOS developers can deal only with enterprise apps, you can offer them the app on a freelance basis.

Cloud computing app: There is a huge demand for cloud computing in the market. People want cloud computing apps.
Some Other Important Points :
One-touch access

Scheduling

Build loyalty

To know the future marketing trend

Increase your visibility

Increase sell-through

Reinforce your brand

Act as a social platform

Increase sales

Future marketing trend

Directly communicates with customers

Better customer relations

Saves time and energy

Reaching customer on the go

Act as a promotional tool for the business

Revenue

Showcasing your product and services in the market

Works as a website on the app store

Workplace anywhere

Growth of e-business
Mobile Application Development Courses :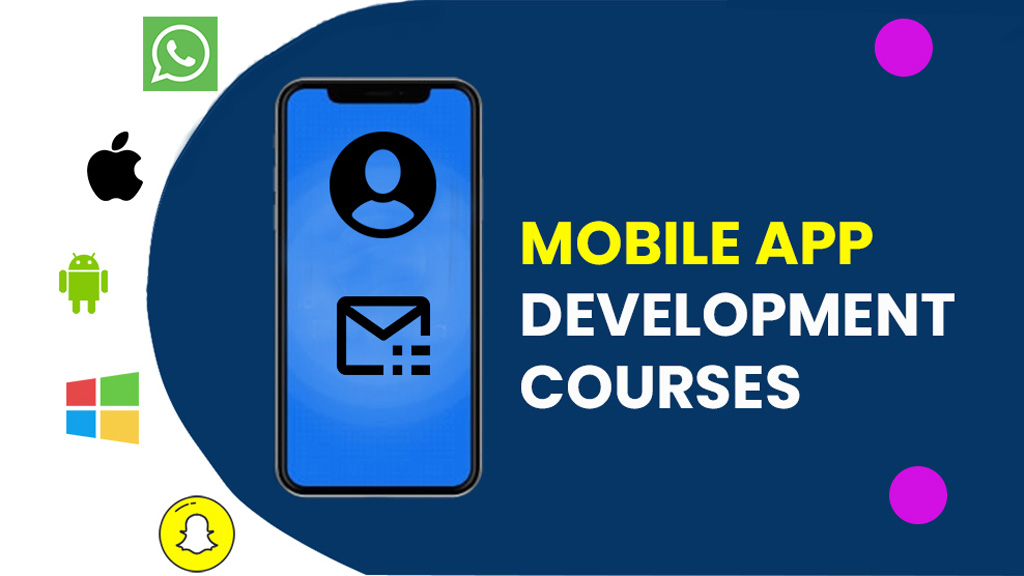 daac provides the best mobile application development course training. We have some of the best professional trainers from whom you get the best learning experience: We provide IOS and ANDROID app development courses.
Android Mobile Application Development :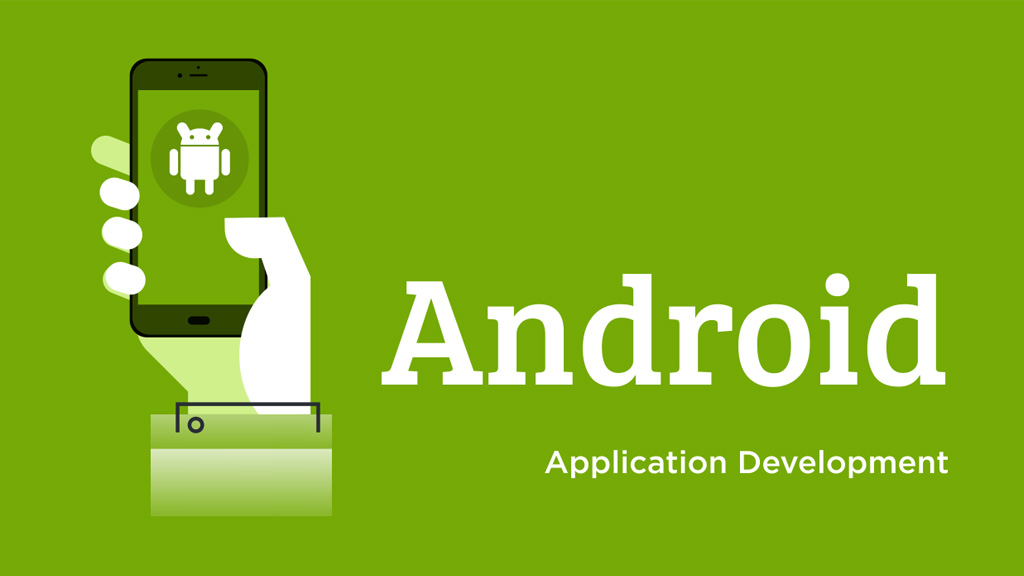 Android is an open-source operating system mostly used in smart devices. It is easy to use. Android app development is the process of creating new applications for android devices. Generally, the android app is written in C++, Java and kotlin languages.
We offer the best android app development course in Jaipur, our course includes the following topics :
Introduction to Android Training

Android Training: Setting Up Android Development Environment

Android Training: Android UI and Adapters

Android Training: Activity, Intent, Broadcast Receiver, and Dialog

Working in Background: Services

Introducing SQLite Database and Content Provider

Audio, Video, and Camera

Bluetooth, Networks, Wi-Fi, sensors and 2D Animation

Web Services

Telephony and SMS

Developing Application for Tablets

Google Maps and Location-Based Services

Files, Shared Preference and SD card
IOS Mobile Application Development: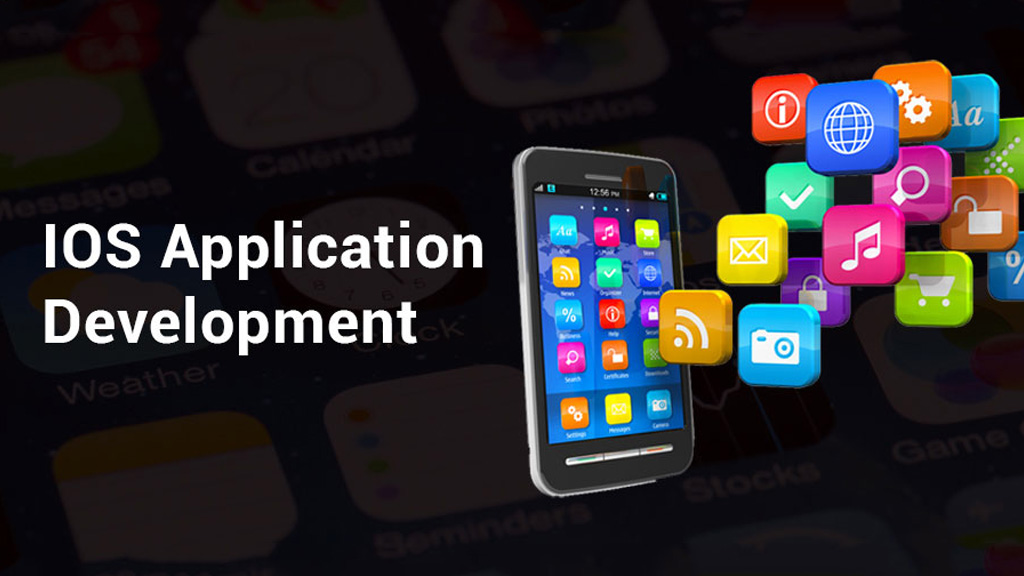 IOS is a mobile operating system created and developed by Apple inc. for its hardware. It is the operating system that is presently used by many of the company's mobile devices. It is one of the most popular mobile operating systems globally after android.
There are two main categories of ios app development :
Native ios app development

Hybrid ios app development
1. Native Ios App Development: The native ios development uses the power of development tools and languages like Xcode, objective-C, and Swift.
2. Hybrid Ios App Development: Hybrid application development uses standard web technologies such as CSS, HTML, JAVASCRIPT, REACT NATIVE, etc.
The ios app development course in our training institute includes the following topics:
IOS Introduction

Basic Concept

XCode

Phone Application Life Cycle

Exploring Interface Builder & MVC

Advanced interference Objects

Database Working

Navigating Data

Integration with core service
Why Daac?
Daac is one of the finest institutes in Jaipur. Daac is owned and managed by Doomshell software Pvt. Ltd. Daac has many branches and some of the best professionals, the students here get the best learning experience and we have open doors for placements as well.
Experienced faculty: The faculty in Daac is highly professional and has more than 5+ years of experience . They are always ready to help students.

Live projects: At Daac , we provide practical knowledge. The students are given some live projects to be worked on.

Latest tools and technologies: Our team works on the latest technologies and keeps our students updated about the latest trends.

Certification: We provide certificates to the students once the exams are conducted. This helps them for further training and learning purposes.

Placement : we assure 100% placement guarantee.
If you are looking for an app development institute or training center in Jaipur, we suggest you Daac . With daac you will have a great learning experience and our professionals are ready to help you with all your queries. For further queries contact us: