Future Of Salesforce Developer and Benefits of Salesforce Training
Trending Technology January 27, 2020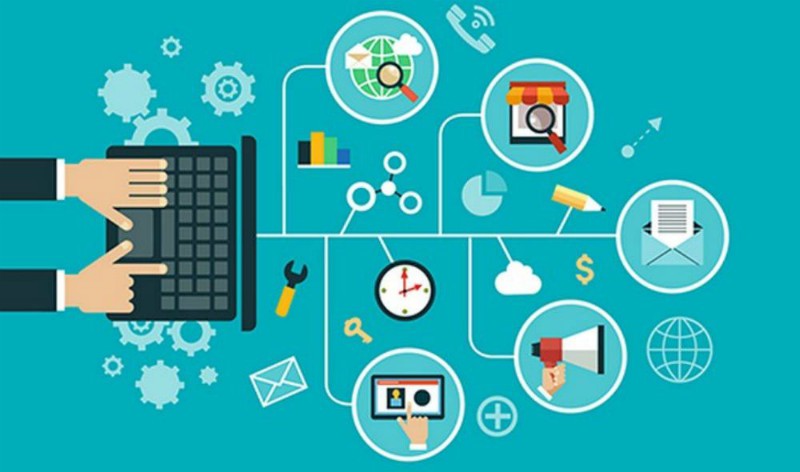 Salesforce cloud platform has achieved tremendous growth and recommendations over the years. The past achievements of Salesforce can explain to us the futuristic growth of it. As per a few online reports, approximately 3.3 million Salesforce jobs can be expected by 2022. Also, Salesforce training institutes like DAAC has enlarged the community size by training developers over the years.
Moreover, there are more than 200,000 global companies that are already using Salesforce CRM. As per the IDC report, Salesforce CRM was the leading CRM system with a total of 19.7% market share.
But, how did Salesforce achieve such lengths of greatness in comparison to its competitors? It achieved the best market reputation because of the ample number of advantages that it offers to its customers, developers, and community. Some of them include:
Pre-integrated Apps
Salesforce has more than 4000 pre-integrated apps in its AppExchange. Therefore, you can easily customize and upgrade from a single and scalable platform. The AppExchange marketplace also allows selling, servicing, and marketing all pre-integrated apps.
Increase in Sales and Productivity
As per the product report of Salesforce, all companies using their platform have boosted approximately 39% of their productivity. Also, DAAC a Salesforce training center in Jaipur claims that the platform products help companies to save costs and increase revenue.
Able to Run from a Single Mobile App
The Salesforce1 Mobile app has helped to increase Salesforce customer productivity by 40%. Companies are able to close deals, track marketing, service their customers, share files and do more from a single mobile app.
A Large Community
Salesforce has a community of 2.3 million developers, customers, partners, and other people. Companies using their platform can get knowledge from these communities and build a better company model.
Trusted by Market Leaders
The Salesforce platform is trusted by many large companies and brands such as (RED), Schneider Electric, T-Mobile, and others. Even Indian companies and institutes like DAAC that provides Advanced Training Institute in Jaipur trust its products.
These are five of the major benefits of using Salesforce CRM in comparison to other market CRMs. Apart from these, Salesforce is good for businesses for three major reasons. Firstly, developing a Salesforce1 app will help to increase profits.
Secondly, Salesforce offers a range of tools and technologies in its AppExchang marketplace. Therefore, you can easily satisfy and retain customers for a long period of time. A few of the online reports suggest that retaining 5% of customers can lead to 25% of profits.
Thirdly, and more importantly, Salesforce has its own communities. Businesses can share their news, information, and inputs and reach out to the community members. As mentioned earlier, it has a community of 2.3 million people segregated into different categories.
Therefore, a Salesforce certified trainer is much valuable to companies in comparison to others. If you are interested then you should visit DAAC, a Salesforce certification training in Jaipur and apply for certification. Presently, you have an option of five different types of training under Salesforce certifications. These are
Salesforce administrator, developer, advanced administrator, and sales cloud consultant.
You should apply for certification from DAAC, software development training institutes in Jaipur because of many reasons. Firstly, you will be able to gain first-hand knowledge about the software from industry experts. Secondly, the company will train you on numerous hard and soft skills to become a skilled developer. Thirdly, you can practice what you preach in a live environment. Therefore, even if you don't have any experience even then you will know about the software. Fourth, you don't need to worry about making mistakes and learning on your own. The trainers will guide you through the proper training methodologies. Fifth, and most importantly, you will become industry-ready. So, you won't be scared of any minutely related to Salesforce after being trained. Lastly, you won't hesitate or be scared when you go for an interview because they will guide you on the right path.
Conclusively, there are many benefits of learning through Salesforce training courses. Also, training is necessary because it imbibes many responsibilities in a Salesforce developer. As a developer, companies expect you to be able to create CRM & Salesforce apps, and data solutions. You will also be expected to test apps, execute strategies, create compelling customer solutions and workflows. At the same time, you will also be expected to sustain complex user roles. But, your expectations won't be limited to only this aspect. You will also be expected to recommend the most suitable technological approaches and work on security parameters.
Conclusion
Salesforce CRM has a very crisp and bright future in the CRM industry and there is going to be a rising demand for Salesforce developers by 2022. Secondly, Salesforce CRM has many advantages for companies, developers and the CRM community. Thirdly, learning through DAAC, a web development training center in Jaipur will be very useful for your career growth. Fourth, training and certifications have become the need of the hour. Lastly, there are many advantages offered through training courses.