Facts to Know About Best AWS Winter Training Classes in Jaipur
Trending Technology January 25, 2020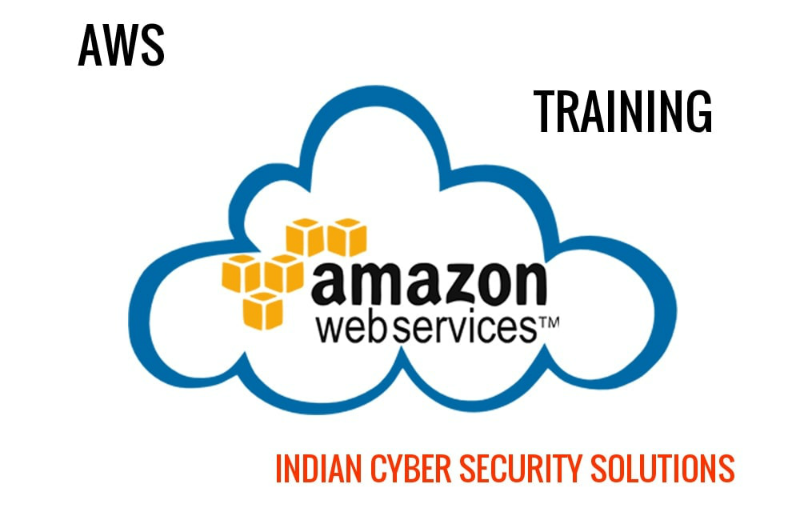 Amazon Web Service or AWS provides training to cloud practitioners, developers, online architects, and people dealing in online operation and business. These training are for analytics, big data, architect, computing, databases, machine learning, migration & transfer, networking and content delivery, security, identity and compliance, Sysops, and cloud operations. There are three levels of training on the AWS platform namely fundamental, intermediate and advanced. Also, these trainings are presently being provided in English, Chinese, Portuguese, French, Japanese and Korean languages.
However, unfortunately, most of the AWS training is not in the vicinity of your home. Therefore, institutes like DAAC have started Amazon Web Services Winter Training. Only candidates with B.Tech or BCA will be eligible to apply for this training. Also, this will be a 3-month course with 1-hour of training given for five days a week.
During the AWS winter training classes in Jaipur, you will learn about cloud fundamentals, virtualization, technical issues, EC2 instances, and virtual private cloud. You will also gain knowledge about cloud front, elastic block storage, Route53, S3, relational database service, Dynamo DB, AWS migration services and AWS advanced topics.
But, above all, being an AWS certified personnel will be helpful for your career. This is because AWS has millions of active customers across 190 countries. The customer base broadly consists of 2,000 Govt. agencies, 5,000 educational institutions, and 17,500 non-profits.
AWS diminishes costs incurred from cloud computing and storage. Also, the services of AWS are being used by companies like Quora, Foursquare, Netflix, Airbnb, Dropbox, Zynga, Instagram, and Reddit. If the AWS tools and technologies are used correctly then it can decrease cost up to 10 times. Therefore, not only AWS services and the platform is popular, but also has many advantages attached to it.
Additionally, there are also many benefits offered through AWS certifications. These are:
Access to Digital Badge
AWS provides digital badges to its certified and trained members. This badge can be used in email signatures or social media profiles to boost your appearance. It also allows exclusive access to certification events sponsored by AWS.
Incorporation in the Online Community
AWS certified and trained professionals also get a chance to join the online LinkedIn community of professionals. This helps to stay in touch with the upcoming courses and trends related to AWS.
Apart from these two major benefits, AWS offers free vouchers to access and practice for your next exam. It also provides 50% discount coupons that you can apply for recertification or other exams. Lastly, it provides access to AWS certified merchandise. However, as a cloud practitioner, developer, online architect, and person dealing in online operation and business, you can get much more industry advantage.
A few advantages of completing AWS Winter training Course in Jaipur from DAAC include:
Ready for the AWS Industry & Marketplace
Taking a course from DAAC will make your market and industry-ready. It will provide you the technical knowledge you need for your domain.
Well Prepared for Your Business or Job
In comparison to an uncertified AWS personnel, a certified person will surely be able to get the right job with the right salary. This is because the certification and training provided by DAAC have already made the person industry and market-ready. Also, if you have your own business then using AWS tools and technologies will be much easier for you in comparison to a newbie.
Much Better Decision-Making Capacity
IT solutions require a person to have decision-making capacity. Taking a course from DAAC, the software development training institute in Rajasthan will, therefore, be beneficial for you and your company. You will be able to deliver creative, perspective-based and informed decisions.
Soft and Hard Skill Development
Training and certifications from DAAC are not only limited to the technical background related to the field. They also teach about communication, interview questions and more during the classes. Therefore, they make a professional ready for the industry and market before he/she enters it with a set of hard and soft skills.
Enter the AWS Community Before Certification
The AWS LinkedIn community is a large group of professionals with ample knowledge. These certified and trained professionals share their personal inputs within the community. But, with certification and training, you will be able to enter a group or community within a class of professionals pursuing the field. Therefore, you will be in a community of AWS professionals before you enter the online community.
Conclusion
To conclude, there are many facts and figures associated with AWS. At the same time, being an AWS certified professional has benefits offered by AWS, the industry, and the market. So, professionals who want to apply in any careers associated with AWS should definitely get certified and trained to take the advantages. This will also help them to boost their career, personal life, professional life, and life skills.