Here are 7 Essential Skills Every Digital Marketer Should Possess
Digital Marketing December 23, 2021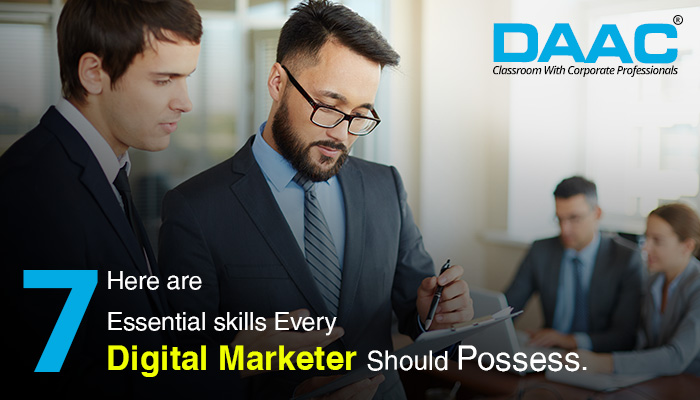 Digital marketing is necessary for marketers and businesses in today's technology-driven economy. You'll need a wide range of skills to thrive in this job, from traditional marketing to site design to SEO to social media marketing. Increasing numbers of businesses are embracing digital marketing and employing digital marketing experts. Digital Marketing Institute in Jaipur has never been easier than it is now. Following are 7 essential skills every digital marketer should possess.
1: Data Analyzing: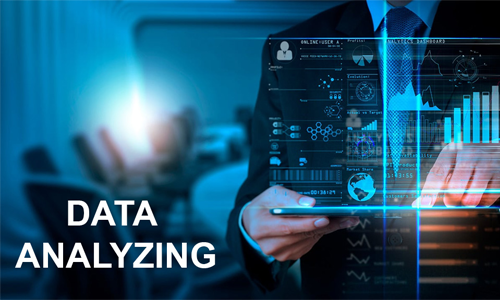 Functional methods and current software can sift through a wide range of data from your target market's online activities. Content consumed, online purchases, search queries, and other relevant footprints for your business are all examples of online interactions. Marketers' ability to analyze data and make informed marketing decisions is improving because of the proliferation of internet tools for collecting and analyzing data from various sources.
Understanding of data cleansing: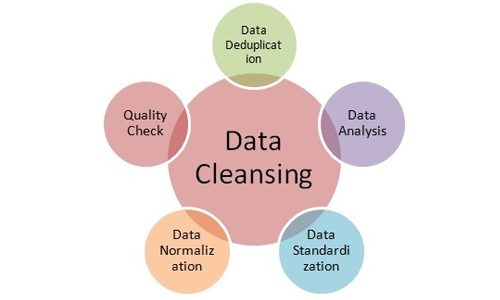 Understanding data cleansing, which refers to the act of removing inaccurate, redundant, or incomplete data from a database, is essential for marketers. When making decisions, keeping the database up to date and removing any unnecessary data is necessary.
2: UX Designing: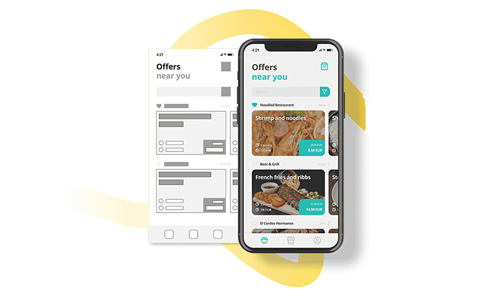 Well-executed marketing campaigns can improve customers' connections. However, firms must adapt the client journey to success with a drive-in today's customer-centric environment. Customization is impossible without an in-depth understanding of how a visitor interacts with the company's website, products, or other online content. UX research can assist marketers in designing more tailored campaigns and increasing the number of visitors to the website.
Most Current Skill: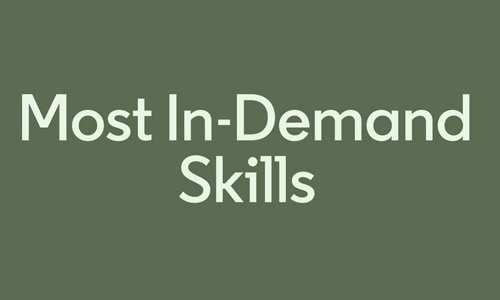 If you're a marketer, you should indeed read articles, books and watch tutorials on user experience (UX). Aspiring digital marketers should also choose a university to master the most current digital marketing skills.
3: SEO and SEM: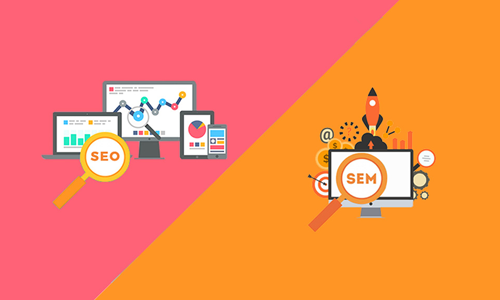 As Google's algorithm evolves, so does the significance of using relevant and specialized keywords. To support all levels of digital marketing, search engine optimization (SEO) has become an essential skill for digital marketers. To operate a successful digital marketing campaign, have a thorough understanding of the fundamentals of SEO.
Target audience and reduce customer database: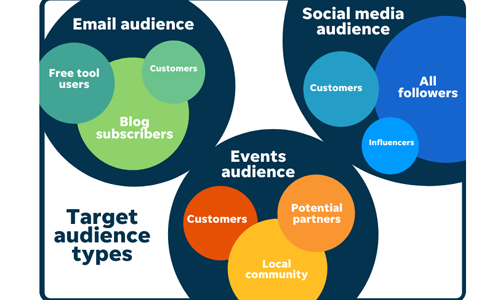 Search engine optimization (SEO) and search engine marketing (SEM) help you reach your target audience and reduce your customer database. As a Digital Marketer, your efforts are useless until others see them. The first step is to get them to your website, especially landing pages. If you want to be a successful Digital Marketer, you'll need to be a master of SEO and SEM.
4: CMS Knowledge: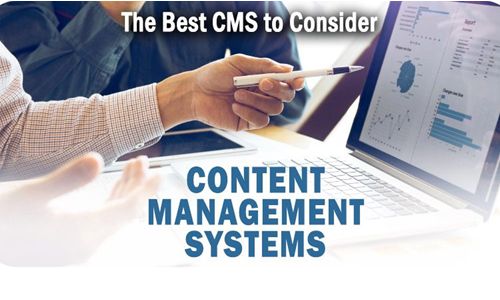 Content management systems (CMS) are used in web development to lessen the requirement to code websites in HTML/CSS, which was once mandatory. At 40% market share worldwide, WordPress is the most popular content management system. In addition to those, there are others.
Adding plugins and extensions: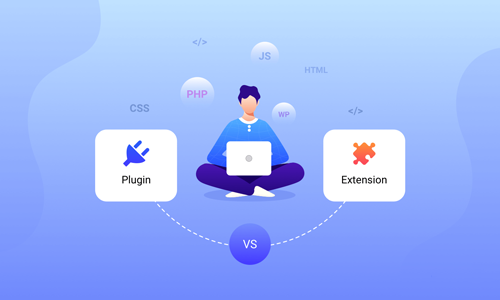 A content management system (CMS) isn't just for web development. If you're a marketer, you'll likely have to enter into your client's CMS to complete your tasks, including creating new content, adding plugins and extensions, and making minor adjustments to the site's look.
5: Communication: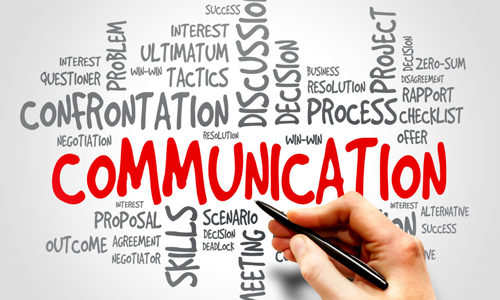 A digital marketer's ability to communicate effectively involves distributing powerful messages, generating trust, and cultivating connections. An important goal here is to convey clear, concise, intriguing, and relevant news to clients in a form that is easy to understand. You should be able to see things from a different perspective and express ideas in ways that the audience can grasp.
6: Uses of Social Media: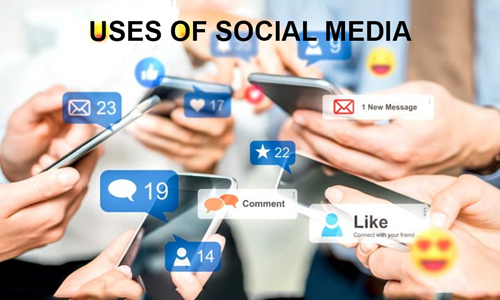 Public discourse is increasingly taking place on social media. Digital marketers may take advantage of this to get their message over to the people who need to hear it. There is much more to mastering social media than simply providing content regularly. When developing social media strategy, marketers need to consider three criteria: content quality, relevance, and audience engagement.
Paid advertising: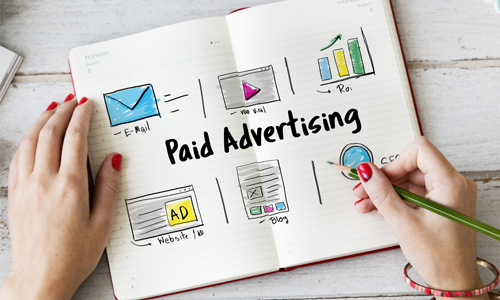 Social media platforms have algorithms that enable businesses to target their content to a specific audience, gaining more precise information about their customers. Using modern tools like paid advertising, boosted posts, and hashtags helps organizations develop social media platforms like Facebook and Twitter.
7: Video making: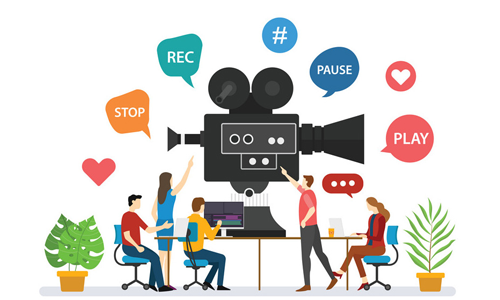 Video is taking the internet by storm, and it's not going to stop anytime soon. 8 out of 10 individuals have purchased after watching a brand's video on social media. According to The State of Video Marketing research, 93 percent of marketers who use video believe it is a critical element of their strategy, and 87 percent claim it delivers a favorable ROI. Seeing your face or the person advertising the brand makes customers more trusting of your business.
Here, we've identified the best six Digital marketing courses in Jaipur, providing information on the curriculum, duration, prices, and placements for each one.
Who can do Digital Marketing.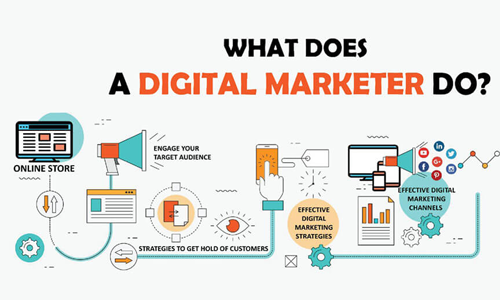 This course can be taken by those with both technical and non-technical backgrounds, allowing them to make their futures even brighter. Digital marketing training in Jaipur is provided by DAAC's team of highly certified and experienced trainers.
Conclusion:
According to the Best Institute of Digital marketing course in Jaipur, hard and soft talents are required in equal measure by digital marketers. Some Digital Marketer's abilities are more vital than others, and your ability to acquire all of them will vary depending on your position and the type of job you'll be doing. When developing mobile apps, Doomshell Softwares is the go-to company for small and medium-sized businesses and some of the most well-known global brands. if you want to know why you should go for digital marketing click here