Four Best Training and Development Trends 2020
Mobile Development January 10, 2020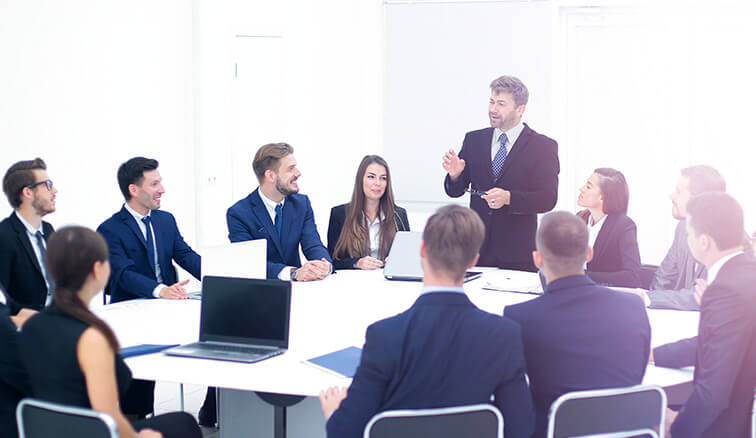 When you are thinking about the future of your career then you have to check the latest trend and technologies of learning and development. In this blog, you will find out the best training and development trends of this year so you can decide your training strategy.
Training Technology Trends
ARTIFICIAL INTELLIGENCE (AI)
Artificial intelligence (AI) is an area of computer science that emphasizes the creation of intelligent machines that work and react like humans.
Some of the activities with artificial intelligence include:
Speech recognition
Learning
Planning
Problem-solving
Artificial intelligence is a branch of computer science which aims to create intelligent machines. It has become an essential part of the technological industries. Research associated with artificial intelligence is highly technical and specialized. The core problems of
artificial intelligence training
include programming computers for certain traits such as:
Knowledge
Reasoning
Problem-solving
Perception
Learning
Planning
Ability to manipulate and move objects
VIRTUAL REALITY (VR)
In technical terms, Virtual Reality is a 3D environment generated by computer engines that replicates the real world and triggers the human brain to provide a great experience. Virtual Reality is an abbreviation for VR.
VR contents are basically of two types vision wise-
360 VR - In this content while wearing a VR headset, you can see everything in view in all possible directions (in lifesize) in 3D. The available contents on the internet are videos, games.
VR 3D - Everything appears in 3D like 360 but you cannot see in all possible directions. Instead, you see what is intended to be seen but it will be in 3D and lifesize.
ADAPTIVE LEARNING
Adaptive learning is a method to adapt the material to the learner. The adaptive learning system facilitates learning by adapting to the needs of an individual through the use of algorithms. The system takes note of the individual's actions to design the interventions required in the learning process. A platform that provides adaptive learning are :
Open-source
Software as a service (SaaS) for adaptive learning
Write your own
MOBILE LEARNING
As the variety of smartphone users is increasing with every passing day, the mobile app development learning answer and its expertise are shifted from simplifying the method to a polar component. The following are the
mobile app development learning
trends expected :
increased Reality
Location-Based Technology
video game
Shift To The Cloud
good Speakers And Voice Assistants
higher Hardware Configurations
5G property
Conclusion:
These
best software development training
trends help you learn more and are very useful. It is very important for an individual or firm to keep an update on these trends.