7 Best Reasons To Study Digital Marketing
Digital Marketing July 11, 2022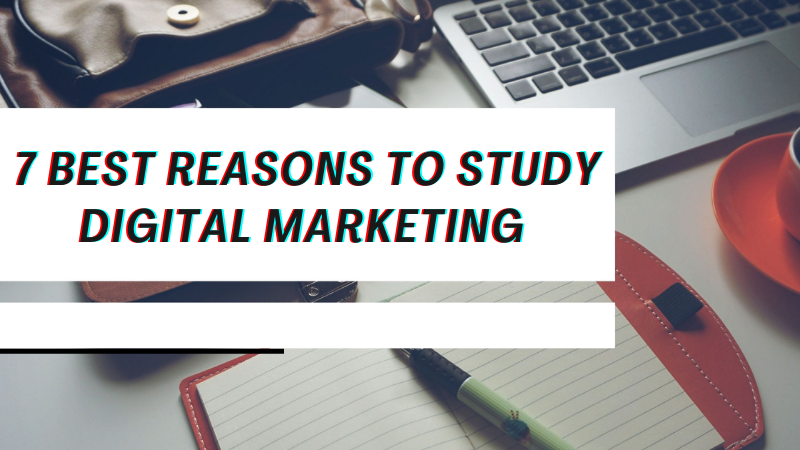 You've probably heard the term digital marketing a few times. Recently, it has become a buzzword. It makes sense, doesn't it?
Time has witnessed a drastic change in digital marketing. There has also been a significant expansion of the internet. As a digital marketer, you'll have to promote businesses online.
Digital marketers are responsible for all the online ads, content, and images you see online.
Likewise, we will discover a few other reasons why digital marketing is a great career choice.
What is digital marketing?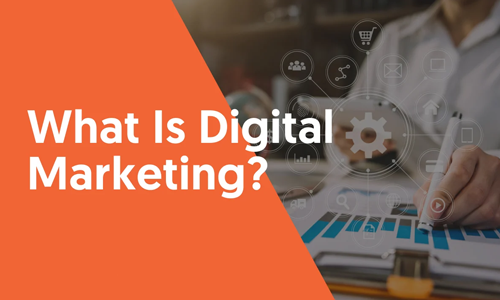 Digital marketing is a method and technique to promote a product or service online. The main goal of traditional marketing is to attract an audience and generate leads.
There are many types of digital marketing, including social media, search engines, email, etc. As digital marketing has evolved, so has its complexity and importance. 
As the field evolves, techniques that worked a few years ago might not work. You'll use multiple tools and methods to promote businesses as a digital marketer.
Digital Marketing Career Opportunities: What are they?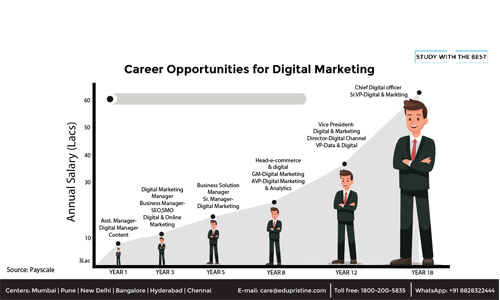 As we mentioned earlier, digital marketing encompasses a wide range of industries. There's something for everyone in this field, whether you're creative or technical.
The following are some of the most prominent digital marketing skills and their roles: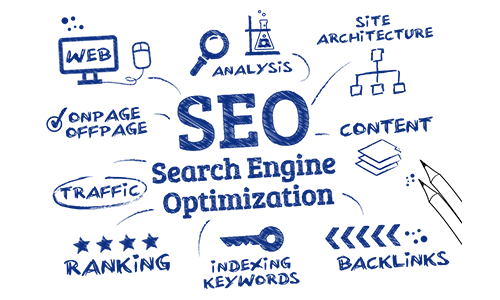 There are around 60,000 searches per second on Google every day. People use these platforms to find answers to their questions. By using SEO, you can ensure that when they search for something related to your website, it will show up.
To increase traffic to their websites, businesses are focusing on SEO. You can also have more customers if you have a large audience.
In addition to the website's loading speed, keyword optimization plays an important role in SEO. Identifying the reasons for your website's poor SEO performance is one of your responsibilities as an SEO manager.
Better rankings in SERPs can strengthen a brand and generate more awareness, but SEO takes time.
Social Media Marketing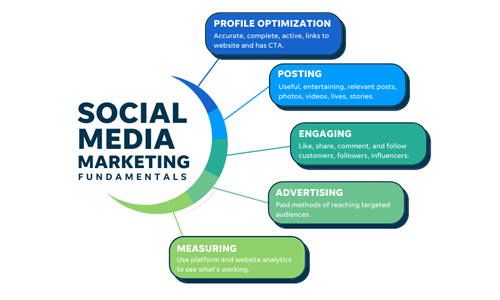 For digital marketers, social media platforms are gold mines. Consider Facebook, which has around 2 billion monthly users. There are also millions of users on other social media platforms worldwide.
Marketers can go where their audiences are with these platforms. Communicating directly with their prospects can build thriving followings for their brands. Wendy's, for instance, is famous for its witty tweets.
Their brand popularity increases as their tweets become more popular among Twitter users. This way, they can stay in touch with their customers and provide a better service.
It is the responsibility of digital marketers to perform such tasks and manage their clients' social media presence.
Content Marketing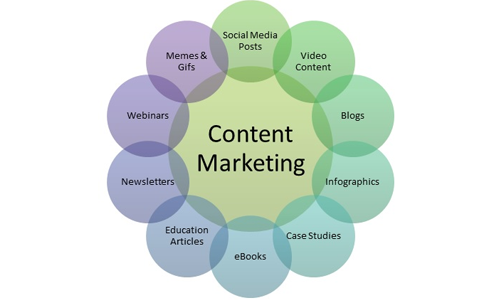 The concept of content marketing refers to creating and promoting valuable content for an audience. As a result, new visitors are attracted to the site, and trust is established with the audience.
The content you see online, whether a blog post or a YouTube video, results from content marketing. By providing high-quality content, brands can help their prospects solve real-life problems.
As a digital marketer, you'll plan, create and promote content for different brands. It is also important to determine what kind of content would be ideal for the company and what platforms would be best.
B2-B marketers primarily use content marketing. A great example of content marketing is the blogs of various companies, including Outbrain and Neil Patel.
The brand's requirements must be clearly understood, and creativity is required for this position.
Email Marketing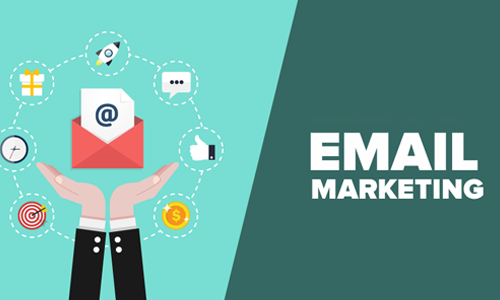 Email marketing is used by companies both for outbound and inbound marketing. To reach customers where they are, they release ads in emails. To convert followers into customers, they create email newsletters.
Digital marketers must increase newsletter signups, create compelling content for newsletters, and convert subscribers into customers.
Lead generation through email remains one of the most powerful online tools. It is for this reason that companies rely so heavily on email marketing. Additionally, you will need to become familiar with email marketing tools like MailChimp.
Digital marketing includes many sectors besides those listed above. The unique benefits each one provides to a brand will require you to master them as a digital marketer.
Here are some reasons why you should consider a career in digital marketing: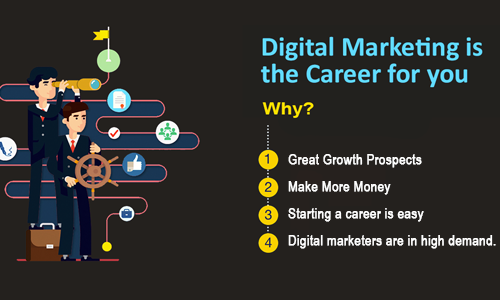 Digitalization is taking over everything. An online presence is becoming increasingly important for companies in all sectors.
Digital marketers are being hired for this purpose. There is also rapid career growth in digital marketing. Digital marketing is one of the most popular careers today.
The following are some other reasons why you should study this skill:
Digital marketers are in high demand.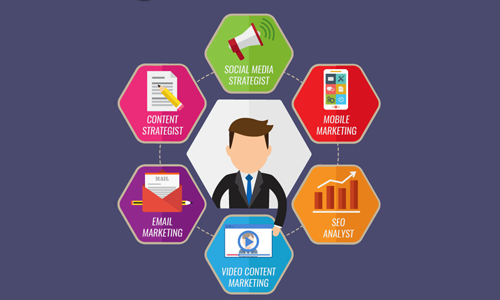 According to a report by Marketing Hiring Trends, 69% of companies will hire more marketers.
Digital marketing professionals are also in short supply compared to demand, according to the report. Approximately 59% of the demand was met, but only 19% of the supply was met.
The result is that companies are desperate to hire digital marketers. It never hurts to learn a skill that is in demand. The only benefit to learning such a highly demanded skill is that you can get higher-paying jobs with more security.
Great Growth Prospects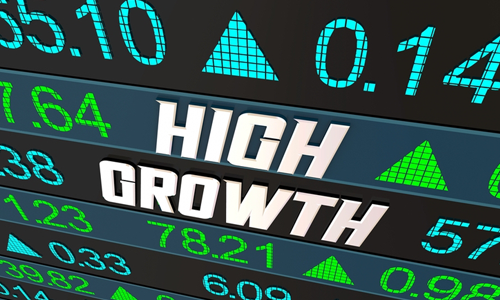 There will be an increase in demand for digital marketing skills shortly. What's the reason?
The digital economy has grown ten times faster than the offline economy.
The demand for digital marketing skills will continue to rise for several reasons.
There is no doubt that the internet and digital platforms are beneficial to companies. They can reach a wider audience, scale their business, and generate more revenue through digital marketing.
To provide such results, digital marketers set up businesses online, run ad campaigns, and develop content strategies.
They cannot accomplish these tasks without trained digital marketing professionals. Thus, there will be an increase in demand for these skills.
You can start your own business (or promote an existing one)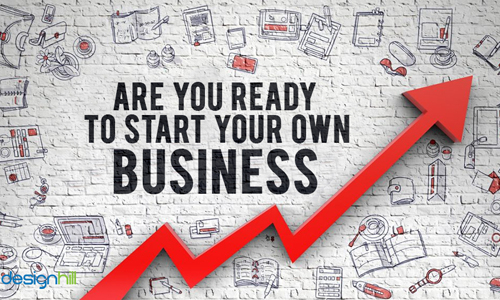 Multiple online tools and platforms are familiar to digital marketers. In addition to creating websites, they can create products and sell them to the target market.
It is possible to start an online business yourself if you study digital marketing skills thoroughly. If you're interested in starting a digital marketing consulting business, you can even become a freelancer.
Learn digital marketing if you want to become an entrepreneur.
With this information, you can reduce the costs of your business's promotion, target the right audience, and measure progress better.
Make More Money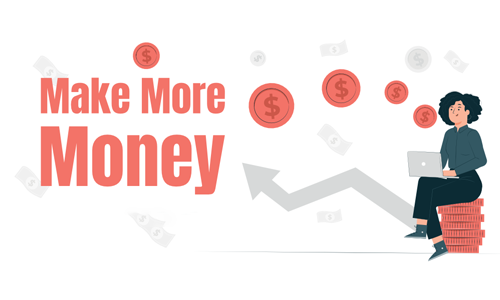 Do you want to increase your salary? Learn digital marketing today.
Digital marketing professionals are in high demand, as we mentioned earlier. Digital marketing roles are highly demanded, resulting in high pay.
Expertise can help you gain better positions in the organization and earn more money.
An average digital marketing manager earns between 5 lakhs and ten lakhs per year.
Social Media Managers also earn between 6 lakh and 8 lakh rupees annually.
Wouldn't it be great to get a raise?
Starting a career is easy.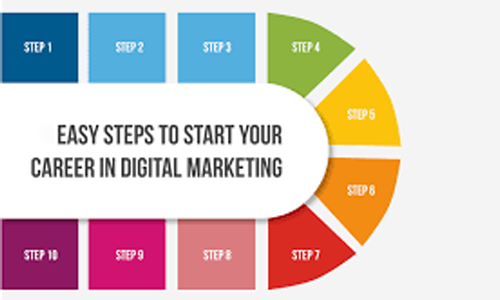 An engineering degree is required to become an engineer. An aviation school and a license are prerequisites for becoming a pilot.
You only need to practice the essential online marketing techniques and create a portfolio if you want to become a digital marketer.
You don't have to go to college or get another degree for a career in this field. It is quite easy to get into the sector.