Why Web Development is a Good Career in 2022
Web-development March 7, 2022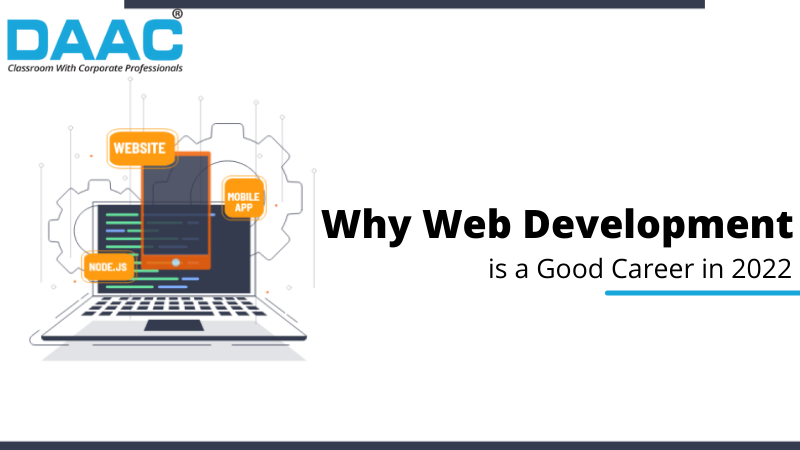 Introduction:
Web development is related to the design and format of websites with updated technology. Web designers accomplish this unique task. The designing of websites, software, applications, or web pages can help boost the business of any organization or company. The best web designing work can attract millions of customers to your website. Different private and public sector companies or institutes hire web designers to fulfill their targeted goals. So, for this purpose, website development courses is introduced in other institutes. Moreover, there are multiple reasons to choose web development as a career.
1: Demand for Web Developers Is Outstripping Supply: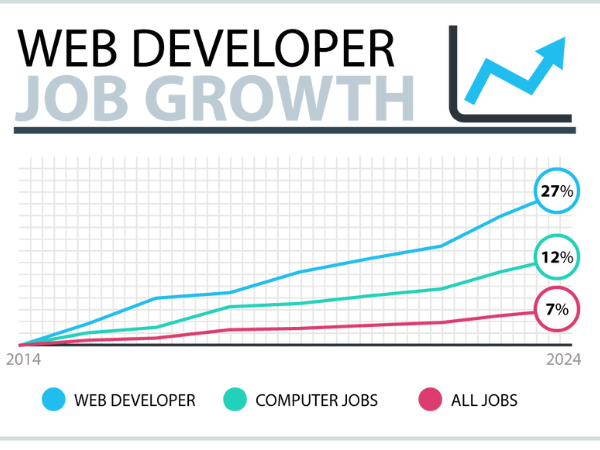 Every business and organization must have a solid online presence to thrive in today's digital world. Companies without a web developer are forced to use drag-and-and-drop website builders like WordPress themes. It is still necessary to hire a web developer or team of web developers to provide unique and well-designed experiences that customers today expect. Because of this, BLS predicts that the web development business will increase at an above-average rate of 8 percent by 2029.
2: There is a Huge Demand for Web Developers: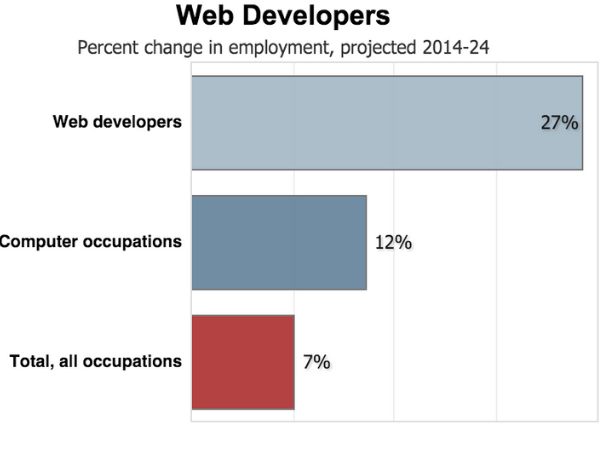 Is the pay for web developers fair? Yes, it is legal in Indiana. Indiana web developers make an average yearly salary of $62,901 even though compensation is based on experience, just like in any other field. It equates to about $30 an hour, considerably more than Indiana's statewide hourly average wage of $16.93. One way for Hoosiers to make more than twice the average salary is to work in web development.
3: There are numerous career paths open to web developers: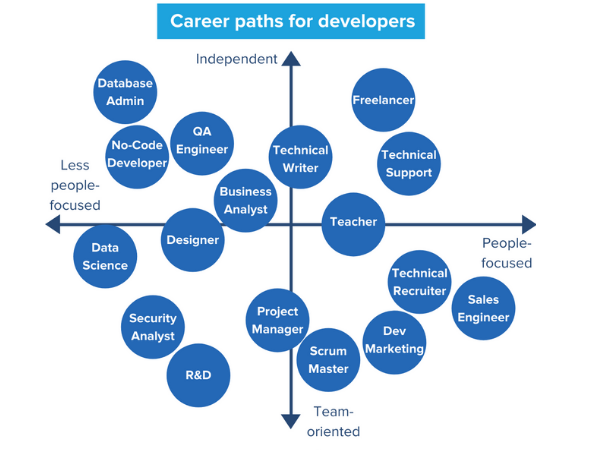 Once they begin their professions, many web developers have a wide choice of options. You don't have to stick in web development because you started there. You may discover that you enjoy the design and implementation of a website. A specific programming language could interest you, and you'll become more focused on providing the computer commands. It's also possible that you'll gain the skills and desire to design your apps.
4: Web developers have the freedom to express themselves: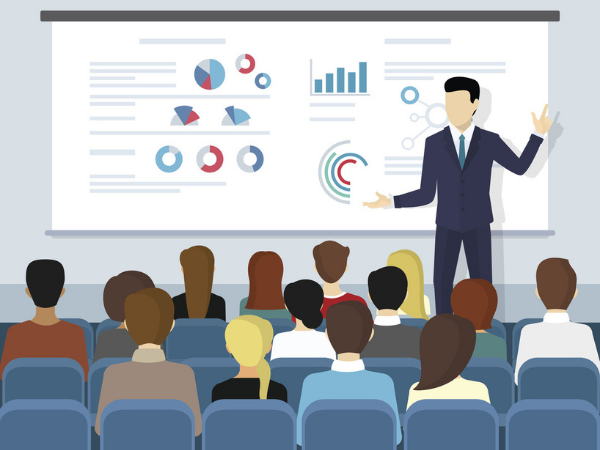 People who work in web development will welcome the opportunity to use their imagination regularly. As a front-end web developer, you'll work with UX specialists to determine the best colors, layout, and functionality of a given website design. After there, it's up to you to bring everything that's been said to live. Back-end developers focus more on the website's or application's back-end components.
5: Web developers can work with a wide range of options: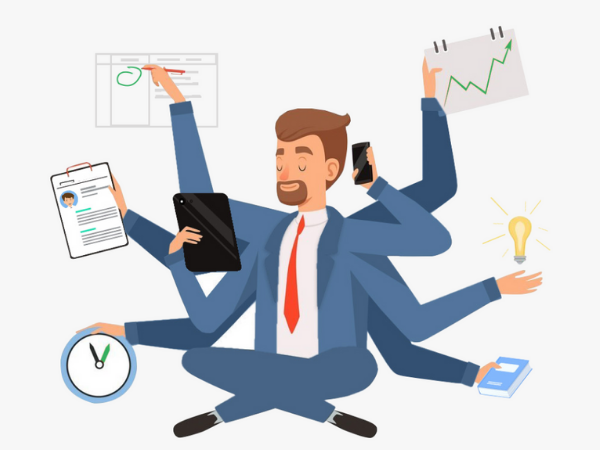 Web development is an excellent method to get started in the tech business. As a freelancer, you can work part-time to supplement your income while pursuing other options. You can then turn your freelance work into a full-fledged business and construct websites from home. Alternatively, you might become a member of an existing team and contribute your talents to a worthwhile cause. In addition, the more programming languages and skills you acquire, the more flexible you become.
The highest salary of Web developers in India: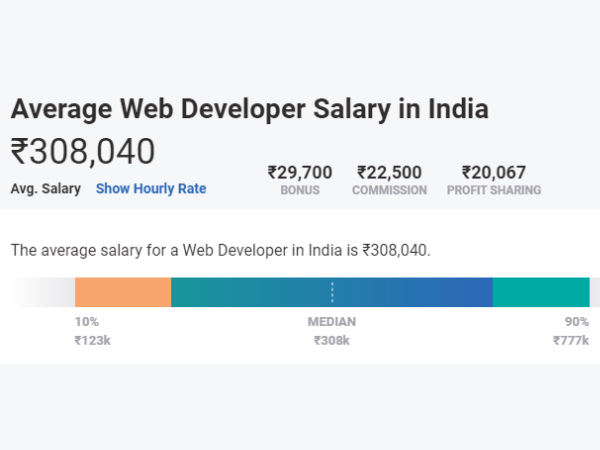 Additionally, website developers are also paid the highest salary. The highest Salary of web developer in India is also impressive. In India, the average annual income for a web designer is 308,040. Various elements could affect the salary, including location, experience, company profile, and more.
Web development course fees: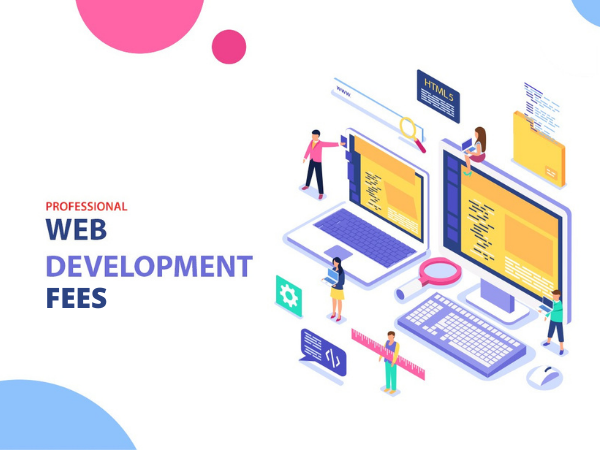 Courses in computer science or informatics may be an excellent choice for students interested in learning more about web design. One of the advantages is that the web development course fees are less, but the advantage of this education is uncountable. SEO specialists, marketing teams, and content writers work closely with web designers to improve websites' visuals and user interface and develop ways to boost session duration and bounce rate. For four months of access, you'll pay $1356 upfront or $399 each month.
Web designing best institutes:
Several web design schools are available in India that provides courses in the field. The practice of web design encompasses the conceptualization, design, development, and maintenance of online presences. Among the topics covered are the structuring of information, the layout of a website, and the creation of icons. Web designing best institutes are also visited by many students daily. It shows the bright future of web development.
Website designing course with DAAC:
DAAC gives the best website designing course outline with a certificate in software development. The salary and security after web development are also impressive.  Regarding employment availability and base compensation, web development opportunities are ideal for those seeking a stable and well-paying position. When it comes to job satisfaction, it's not only about money and freedom that are essential factors.
ZEE Creative Arts Institute:
Mumbai, India, is home to the Zee Institute of Creative Arts. It has a web design course. Six months is the length of the program. One of India's most elite training programs, You will learn how to create web templates, banners, responsive and interactive flash web pages, and animated e-presentations during the training session.
Symbiosis Institute:
Located in India's Pune, the Symbiosis Institute of Design is a leading design school. The institute places a strong focus on reasoning to identify and solve problems. It is one of India's most prestigious web design schools.
Zuan education:
Indian web design institutions are battling to give the most reputable web design program. There are several courses in web design in India that aren't thorough. Zuan Education is a well-known web design school in Chennai, India, even though the country has a slew.
Conclusion:
As a career, web development is a good choice in 2022 due to its popular demand. Web development skills are getting popular not only worldwide but also in India. It can be an excellent career choice for those who enjoy web design and are competent at it. Although it may be difficult, developing a solid brand will help you overcome the various challenges you will face. As your portfolio grows, you'll be able to market your area of expertise better.
FAQs:
Do you know someone who works as a web developer?
Developers of client-server World Wide Web applications are known as web developers.
Is web development having worth?
Online banking and distance learning, for example, are increasing and adapting to match the demands of today's consumers, and developers are in great need in these disciplines.