Boost Your Career with Job-Oriented Courses: A Path to Success
Trending Technology November 3, 2023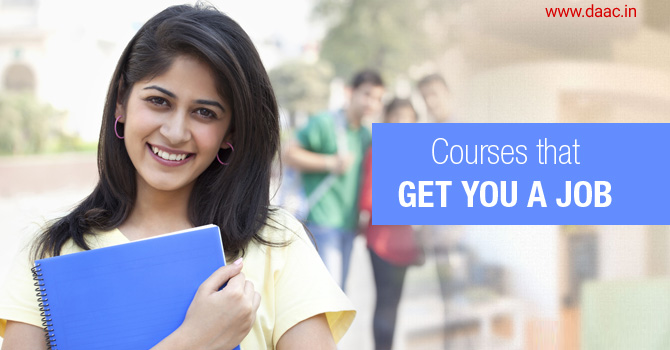 In today's fast-paced world, landing your dream job after completing your graduation isn't always a straightforward path. The reason? A gap between the theoretical knowledge acquired in school and college and the practical skills demanded by the industry. That's where job-oriented courses come into play, offering a bridge to align your skills with your career aspirations.
Why Job-Oriented Courses Matter
When you choose a career path during your school years, you set the course for your college education. However, the transition from education to a thriving career can be a challenging one. This is where job-oriented courses step in, designed to equip you with the specific skills and knowledge required in the industry of your choice.
Let's take a look at some of the most sought-after job-oriented courses:
1. Web Designing: The internet is an integral part of our lives, and websites are its building blocks. With the ever-growing number of online businesses, the demand for web designing professionals is soaring. If you're intrigued by the digital world and have a creative flair, this course could be your ticket to a dynamic career.
2. Web Development: In a world where websites are a critical element of every business, web developers are in high demand. The continuous expansion of the internet and the increase in internet users have led to a substantial need for skilled web development professionals.
3. Android Development: As smartphones and mobile technology continue to dominate, the demand for Android app developers is rising rapidly. Learning the ins and outs of Android app development can open up a world of opportunities in the tech industry.
4. Digital Marketing: Traditional marketing methods are being rapidly replaced by digital marketing strategies. In a world where businesses are going online to reach their audience, digital marketing professionals are essential. This course will equip you with the skills to promote products, brands, and services through online channels.
5. Data Science: In the age of big data, data scientists are in high demand across various industries. Learning data science can lead to a lucrative career in areas such as data analysis, machine learning, and artificial intelligence.
6. Cybersecurity: With the increasing threat of cyberattacks, cybersecurity professionals are essential to protect sensitive information. A course in cybersecurity can open doors to a career in safeguarding digital assets.
7. Content Writing: The digital world thrives on content, making content writers indispensable. If you have a way with words, a course in content writing can help you excel in the world of content creation.
8. Graphic Design: Graphic designers create visual content for various media, including advertising, marketing, and branding. This course can help you tap into your artistic abilities and create eye-catching designs.
9. Video Production: Video content is more popular than ever, and video production courses can equip you with the skills to create engaging videos for marketing, entertainment, and more.
10. Software Development: If you're interested in building software applications, a course in software development can provide the knowledge and skills needed to excel in this field.
Why Choose DAAC?
If you're looking for a reliable institution that offers these job-oriented courses and guarantees a high placement rate, consider the Digital Arts and Animation Centre (DAAC). DAAC stands out for several reasons:
500+ Placements: The institute has a stellar track record of placing its students in renowned companies, giving you a head start in your career.
200+ Company Tie-Ups: DAAC has established partnerships with over 200 companies, ensuring a wide array of placement opportunities.
Experienced Faculty: DAAC boasts a team of experienced and industry-savvy faculty members who provide practical insights and guidance.
State-of-the-Art Facilities: The institution offers state-of-the-art facilities and resources to ensure students get hands-on experience in their chosen field.
Networking Opportunities: DAAC provides ample opportunities for students to network with professionals and industry experts.
Embarking on a job-oriented course journey can dramatically improve your chances of securing a fulfilling career. Whether you're passionate about web design, web development, Android app development, digital marketing, data science, cybersecurity, content writing, graphic design, video production, or software development, these courses provide you with practical skills and experiences that employers value. DAAC is a respected institution that can help you turn your career aspirations into reality.
To learn more about the job-oriented courses and placement details at DAAC, visit their website at www.daac.in. So, what are you waiting for? It's time to take your first step towards a successful career with job-oriented courses. Explore the opportunities and pave the way for a bright future!