How Much Can Web Developers Expect to Earn After Completing a Web Development Course?
Web-development January 18, 2020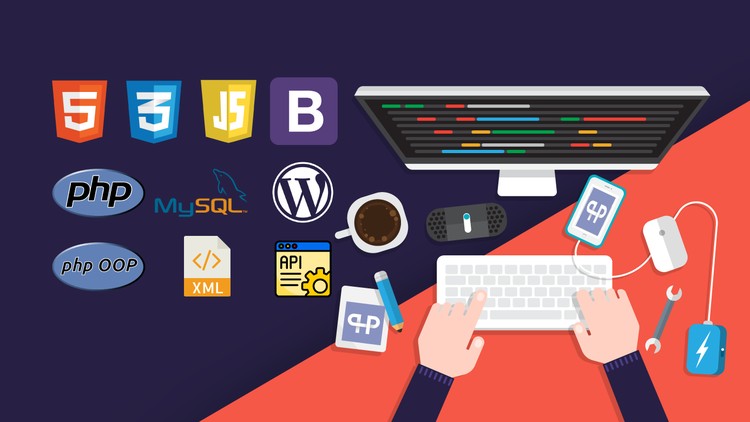 There is no doubt that web development, digital marketing, and UI/UX designing are three of the most trending jobs today. This has increased the demand for professionals with experience, training, qualifications, and certifications. Recruiters are is willing to pay more to an employee excelling in two or more criteria.  DAAC, a web development institute in Jaipur understands the need of the hour is providing courses in the field. But, before we go ahead, here is why recruiters are seeking experienced and certified candidate: They are Fast Learners Some people might argue that even a fresher can be a fast learner. However, an experienced candidate will not only be a fast learner but also a fast implementer. Unlike a fresher, an experienced and certified person wouldn't need an explanation for the basics. His/her experience will guide him/her to make a decision. Personnel Inputs Attending classes at institutes like DAAC which provide live project training in Jaipur will guide and make students learn about the professional aspects. These can later be implemented by students in their web development field. Thus, they would be able to share valuable inputs in any company and become more valuable to the organization. On the other hand, non-certified students may rarely be able to provide inputs because they would still be in a learning stage. Best in the Industry Companies are seeking the best web development employees because they understand the value of the web. An experienced and certified web designer can definitely shape the growth of a company. Also, web designing job seekers should know that the demand for mobiles and e-commerce sites has potentially risen over the past few years. This has increased the aspirations of both startups as well as established companies. They are looking for a candidate who is most likely to be the best in the industry. Therefore, the demand for experienced and certified candidates is on the rise. Courses and training provided by DAAC, a website development company in India explain such concepts to students. Now that we have understood the importance of experience and certification in the web development field, here is how much the salary differs: The Salary Difference A certified web development fresher can expect anywhere between INR 15,000 to INR 1,00,00 per month. On the other hand, a non-certified fresher cannot expect a salary of 3 lakhs per annum. The sheer difference in salary is as it is enough to describe the importance of doing a course from DAAC, a web development Classes in Jaipur. Also, freelance entrepreneurs with certification are paid more in the industry. Companies view certifications as an added advantage. The certification guarantees the experience of a person. Therefore, even freelance web developers with certifications from DAAC, a web development Training Center in Jaipur receive more work and payment for completion than others. Growth Aspects Just like first-time recruitment aspects, the growth aspect of any job seeker in the field depends upon experience, training, qualifications, and certifications. Even an employee who looking for growth in his present company will have to fulfill these criteria. If you have a web development course certification you have a higher chance of getting promoted in your present or a future company. You could be promoted to become a senior, leader or even a consultant in your new first. This is only possible on completion of a course from an institute like DAAC, Mobile Apps development institute in Jaipur. The courses have helped job seekers get their dream jobs. Qualities Lastly, a person who has done a certification course from DAAC, a web design and development company will certainly have a few qualities. These will include high concentration, creative aptitude, skills for customer service, and detailing. DAAC takes pride in its students because all of them have these valuable qualities. At this point, 500+ companies have recruited job seekers from DAAC because of their persistent abilities. Conclusively, the salary of a job seeker is dependent upon all four aspects namely experience, training, qualifications, and certifications. Therefore, before being a job seeker, a person should complete a course. Completing a course in web development will guarantee growth and a high salary from the first job. It will also boost the confidence, creativity, and mindset. Adding a mobile app development certification to the same will act as an added advantage in any mobile app development company. It will guide a student towards the point of view, objective, and visual appeal required by industries. It will also guarantee a higher salary than a person with just a web development certification. Additionally, freelance web developers and entrepreneurs in the field can take advantage of charging more and delivering effective work. Entrepreneurs with certification in both mobile and web development will definitely be pursued more than others. So go ahead and start your courses.