6 Best Digital Marketing Courses in Jaipur
Digital Marketing March 21, 2022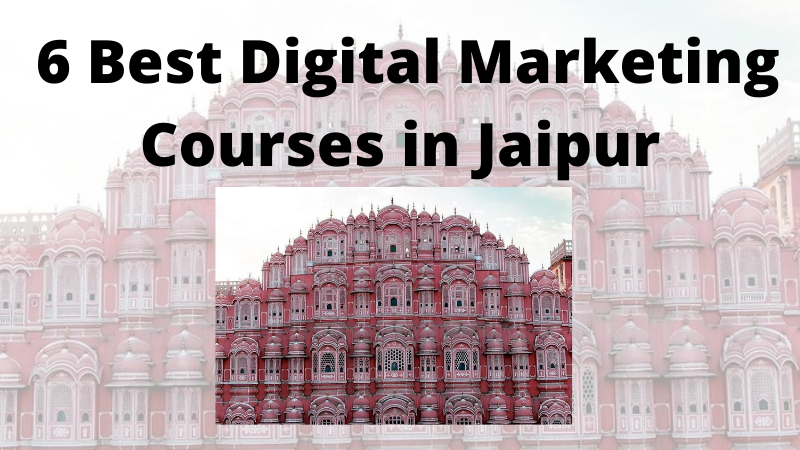 It is a good decision to enroll in the best digital marketing courses in Jaipur! This blog will show you the top 7 digital marketing courses in Jaipur and provide course details such as curriculum, duration, fees, and placements.
First, let's look at the importance and growth of digital marketing in Jaipur.
A buzz has been created around digital marketing today due to its benefits. Everybody is shifting to the digital world based on online platforms and dealing with digital marketing.
A brand's location or time is no longer a marketing barrier, as digital marketing enables you to promote your brand globally at the lowest cost. Consequently, the digital industry has grown rapidly in revenue and reach! This has created enormous career opportunities in Jaipur and other cities.
Are you still not convinced? Here are what digital marketing professionals can expect on the job market in Jaipur:
The possibilities are endless for digital marketing, making it one of the most trending career paths today.
If you consider making digital marketing your full-time job, you must learn some essential skills before doing so. Look no further than this 6-month Digital Marketing course in Jaipur if you're looking for a professional course. However, not everyone will need that. Below is a list of 6 top institutes that offer digital marketing courses in Jaipur to help you achieve your goal of leading the digital industry someday.
Top 6 Digital Marketing Courses in Jaipur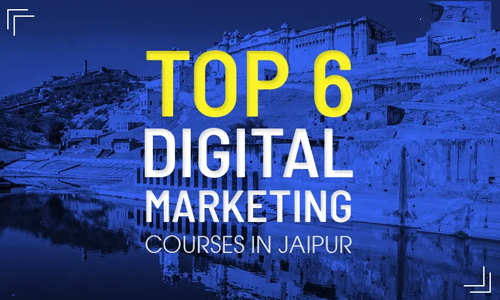 1. DAAC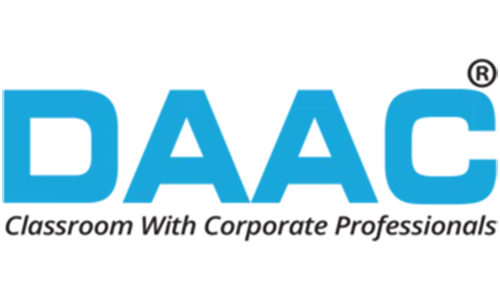 Join Free Demo Class
2. DigiLearnings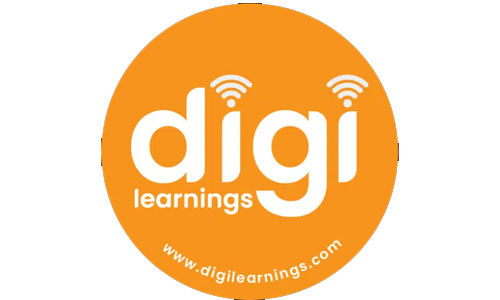 3. QuiBus Training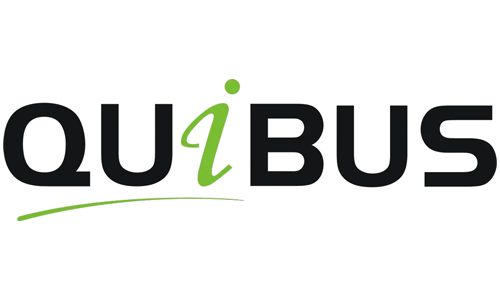 4. Tecida Training
5. EIIM – Edusolutions Institute Of Internet Marketing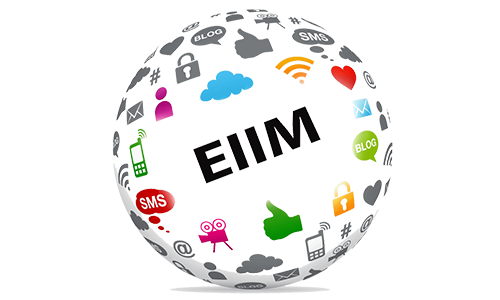 6. Ventureheap Academy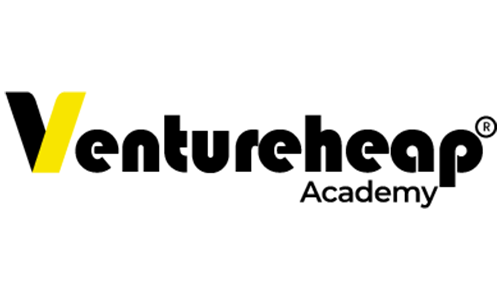 7. IIDE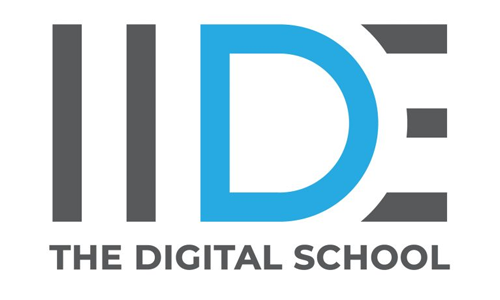 FAQ – Frequently Asked Questions
To Conclude
List of 7 Digital Marketing Courses in Jaipur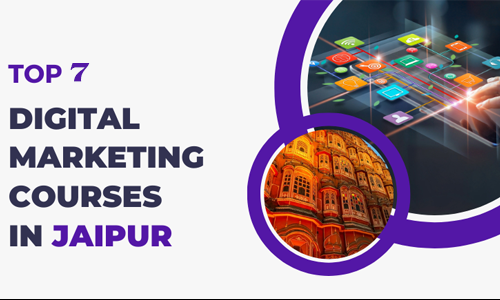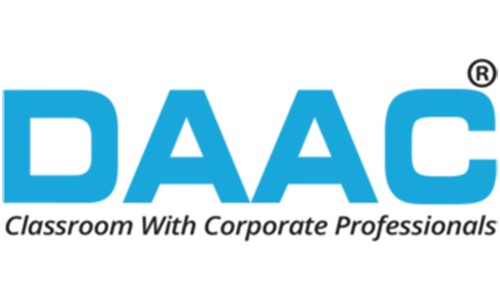 DAAC is the leading digital marketing institute in Jaipur. Being recognized as Jaipur's top digital marketing institute, DAAC takes its education global and raises the bar for education.
We call it the future of learning. DAAC does not encourage students to learn from PPTs, which haven't been updated for many years. An engaging curriculum should be tailored to meet the needs of each student and be relevant to the workplace. 
As Covid-19 shows, the sooner we adapt to the online medium, the better. In fact, DAAC has already gone a step further.
With an advanced teaching methodology, DAAC offers a comprehensive Digital Marketing Course in Jaipur with 13+ certifications. Learn from top industry professionals and experts in self-paced Digital Marketing courses.
Afterward, we will work on live projects with our trainers to answer doubts and questions and participate in fun activities to reinforce what we have learned.
Besides 1-on-1 mentoring sessions with the trainers, students can also ask questions and clarify doubts in detail.
Would you like to learn more about this course? The following is all you need to know about the digital marketing course at DAAC.
Course Syllabus
Digital Scenario in India
Digital Marketing Overview
Marketing, Traditional vs. Digital
Inbound/Outbound Marketing
Website Planning & Development-WordPress
Blogging
Advanced Search Engine Optimisation
Content Marketing
Google Analytics
Google Tag Manager
SEO Strategy, Auditing, and Reporting
Email Marketing
Email Automation
Lead Generation for Businesses
Mobile Web Marketing
App Store Optimization
SMS Marketing
Social Media Marketing
E-commerce Marketing
E-Commerce Optimisation & Marketing
Marketplaces for Product Selling
Online Display Advertisements
Google Ads Introduction
Google Search Ads/PPC
Remarketing
Retargeting
Conversion Tracking
Affiliate Marketing
Google AdSense
Online Reputation Management ORM
Growth Hacking Fundamentals
Mock Interviews
E-Commerce Marketing
Search Engine Optimization (SEO)
How to Monetize Your Blog
Search Engine Marketing (SEM) – Google Ads
Content Marketing
Advance Content Strategy
Design Essentials
Social Media Marketing
Influencer marketing
Brand Reputation Management
Web Analytics
Creative Strategy
Media Planning
Soft Skills
Email Marketing
App Store Optimization (ASO)
Website Planning & Development
AD Psychology
Copywriting
Teaching Faculty
DAAC only hires professionals with experience in the subject they plan to teach. In this way, students learn from top industry experts while also gaining insight into the corporate world.
Course duration and fees
To complete the online digital marketing course, you will need approximately 7 hours per week. The fee for the course is 15000 to 60000 dependent upon your course (Please note that course durations vary depending on the level).
If you look at the course highlights, this fee might seem a little high.
Course Highlights
70+ Hours of Live Learning
20+ Industry Tools Mastery
7 Modular Assignments
13+ Certifications
8 Brand Projects
1-on-1 Mentoring
1 Final Project
100% placement assistance
250 + Hiring Partners
Super Sessions
Expert faculty
Career Guidance
Learn from the experts.
Live Q&A
Resume & Interview Training
Certifications Offered
Once all modules are completed, DAAC will award you a certificate of completion. In addition, you will have to submit all assignments and a final project.
Your Certification in Advanced Digital Marketing will be awarded upon submission. Additionally, we prepare our students to take the Google Certification Exam.
DigiLearnings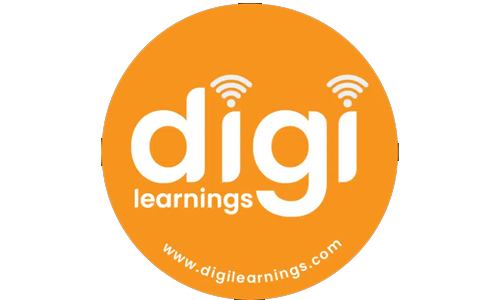 The unique way DigiLearnings trains business owners, professionals, students, and even professional digital marketers sets it apart from other providers. In addition to the training material, this institute in Jaipur also stresses the professional relationship shared by its members. Trainees receive full support, including backup classes, placements, internships, and free digital marketing tools. DigiLearnings offers digital marketing courses.
Course Syllabus
Introduction to digital marketing
Traditional vs. digital marketing
Outbound vs. Inbound
Planning and Development of WordPress Websites
Blogging
SEO (Search Engine Optimization)
Content Marketing
Web Analytics
GTM
Web Analytics
GTM
Google Analytics
GTM
SEO Strategy, Auditing, and Reporting
Email Marketing
Automated Email Marketing
- Business Lead Generation
Using Mobile Websites
Through App Store Optimization
Course duration and fees
Digital Learnings is ranked #2 on our list of the best digital marketing courses in Jaipur. They offer a 3-month course in digital marketing. 
QuiBus Training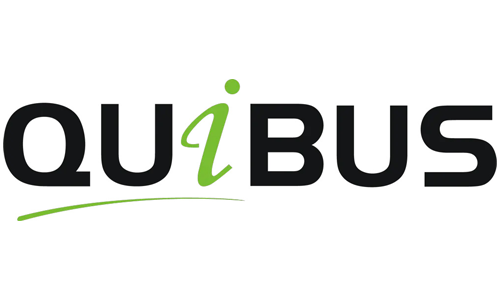 Digital marketing courses in Jaipur are taught at QuiBus Training. The program helps you become job-ready, promote your business, and coach you to become an entrepreneur, along with a guarantee of job placement. Digital marketing training courses that are advanced and in-depth are offered by QuiBus training in Jaipur by industry experts and professionals. A Google-certified professor in digital marketing, Mr. Parmveer, is their experienced trainer.
Course Syllabus
Search Engine Optimisation
Social Media Optimization
Social Media Marketing
Inbound Marketing
Video Marketing
Content Marketing
Content Creation
Web Creation
Blogging
Google PPC
Google Adwords
Email Marketing
Webmaster Tools
Bing
Web Analytics
PageSpeed
Course duration and fees
On our list of the best digital marketing courses in Jaipur, QuiBus Training ranks third. The program lasts four months. The following information can be used to contact them about their fees. 
Course Highlights
10+ Industry Certifications
Case Studies
Group Activities
Masterclass
Live Training
100% Job Assistance
Tecida Training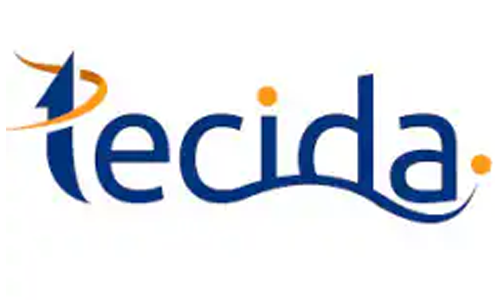 Tecida offers one of the best courses in digital marketing in Jaipur. As a result of this training, you will gain Tecida certifications and be more competitive in the digital industry. They emphasize practical training 70% of the time and theoretical training 30% of the time to provide in-depth insight into the real world. Their students receive placement and internship assistance from high-end companies after completing this course. Aspirants interested in a career in online marketing can choose from Tecida's classroom training digital marketing courses in Jaipur itself.
Course Syllabus
Search Engine Optimisation
Introduction to Keyword Research
On-Page Optimization
Off-page optimization
Google Ads & Analytics
Social Media Marketing
WordPress Training
Email Marketing
Content Marketing
Digital Creation
Sales Funnel Training
Personal Branding
Affiliate Marketing
E-com Dropshipping
Video Marketing
Course duration and fees
We ranked Tecida #4 on our list of the best digital marketing courses in Jaipur. It offers a four-month digital marketing course. The following information can be used to learn more about their fees.
Course Highlights
Practical Project Work
Tutorial Courses For Lifetime
100% Job Assistance
Recognized Certifications
Affordable fee structure
EIIM – Edusolutions Institute Of Internet Marketing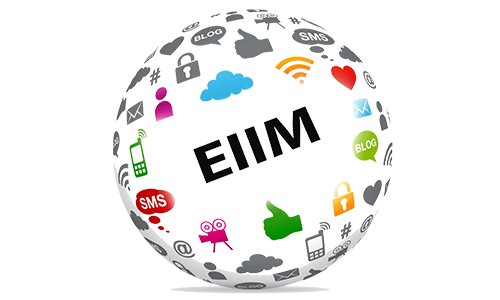 EIIM offers several certifications, free software, and digital marketing tools, in addition to website development, website management, and digital marketing training programs. Upon completion of this offline course, the company also provides assistance with finding a job as well as starting a business. Only EIIM offers a free website along with the SEO training program in Jaipur. Digital marketing courses are among the best offered by them in Jaipur.
Course Syllabus: 
Website Development
Search Engine Optimisation
Social Media Marketing
Search Engine Marketing
Email Marketing
Display Ad
Affiliate Marketing
Google Analytics
Blogging
Local SEO
Organic SEO
Web Engagement
HubSpot
Remarketing
Google Adsense
Banner Ad
Referral Marketing
Freelancing
Youtube Marketing
E-commerce
E-business
Online Reputation Management
Web Speed & Security
Mobile Marketing
Course Duration & Fees
In our list of digital marketing courses in Jaipur, EIIM is ranked #5. Over a period of 3.5 months, it offers a digital marketing course.
Course Highlights
28 Digital Marketing Modules
Soft Skills Training
Google-Based Certifications
Live Projects
Free Software
Client Website for Practical Training
Job Assistance
Ventureheap Academy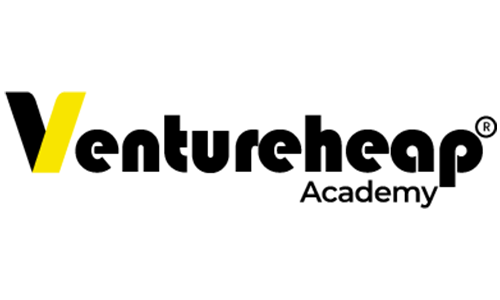 A leading institute in Jaipur offering the best digital marketing classes, Ventureheap Academy provides excellent digital marketing training. Both online and offline courses are available. In addition, Ventureheap Academy focuses more on practical training, which gives you a hands-on experience with the modules.
Ventureheap Academy is a great option if you are looking for a digital marketing institute. Let's look at the curriculum they provide.
Course Syllabus
Fundamentals of Digital Marketing
Personal Branding
Content Writing & Creative Design
Website Creation with WordPress
Search Engine Optimization (SEO)
Google Search Ads (SEM/PPC)
Google Display Ads
Google Analytics
Instagram and Facebook Marketing
Youtube Marketing
Email Marketing
Quora Marketing
WhatsApp Marketing
SMS Marketing
Influencer Marketing
Affiliate Marketing
E-commerce and Dropshipping
Blogging and Google Adsense
International freelancing
Course Duration & Fees 
During the digital marketing course, students will spend four months studying and will pay INR 30,000.
Course Highlights 
30+ Course Modules
Live Projects & Case Studies
80% Practical & 20% Theory Concept
4 Months Course Duration
100% Placement Assistance
Lifetime Alumni Support
FAQ – Frequently Asked Questions
Q. What are the fees for a digital marketing course?
Digital marketing courses in Jaipur cost between INR 10,000 and INR 5,00,000, depending on the level of the course. DAAC Digital Marketing Course in Jaipur has different fees according to the levels of course you select. For more information, contact them.
Q. What is eligibility for digital marketing?
Each institute has its own eligibility requirements for digital marketing. A passing class 12 certificate is generally required for enrollment in the digital marketing certification course. In contrast, you will need a graduation degree from an accredited university for a postgraduate-level digital marketing program.
Q. Which institute offers the best digital marketing courses?
As mentioned in the listicle above, DAAC is the best institute for digital marketing in Jaipur because of its highly customized offline digital marketing course. DAAC is an excellent institution because of its advanced teaching methods.
Q. What courses are available for digital marketing?
There are many digital marketing courses available in Jaipur that will teach you digital marketing skills. Digital marketing skills are covered in detail with hands-on exercises in DAAC Digital Marketing Course. Courses are taught by industry professionals with placement assistance.
What is the future of Digital Marketing?
It is a good career option to pursue digital marketing. The career opportunities in digital marketing are very dynamic, as it is one of the fastest-growing industries. Digital skills can help you land a well-paying job in a good position. In the digital marketing industry, you can be creative, tech-driven, or analytical.
To Conclude
To learn digital marketing, you simply need to follow the right guidance. All under one roof in Jaipur, you can get top-notch content and amazing placement opportunities through our Digital Marketing Course in Jaipur.
This list of institutes offering digital marketing courses in Jaipur we hope will help you find the one that best suits you so that you can one day lead as a professional digital marketer.